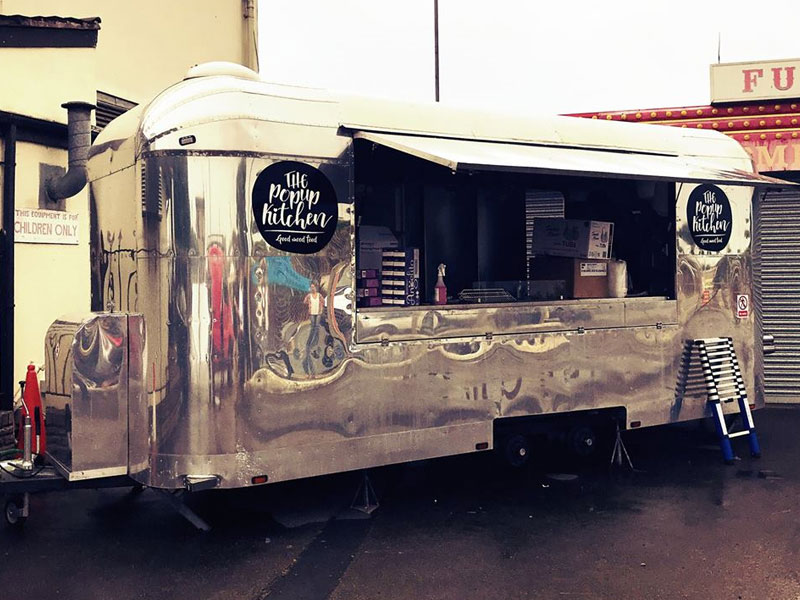 A brand new 'Pop Up' restaurant providing the ultimate gourmet dining experience has opened in Talacre.
Holiday park company Darwin Escapes has launched the 'Pop Up Kitchen' at their Talacre Beach Holiday Home Park allowing both tourists and visitors to enjoy the delicious on trend food.
Their aim was to bring a taste of the big city 'pop up' craze to the seaside town, showing that there is a demand for this fun and unique style of dining on the North Wales coast.
The new shiny silver airstream serves a range of mouth-watering gourmet style food including hot dogs in brioche buns with a selection of toppings such as pulled pork and sloppy chilli cheese dogs, sides and topped fries as well as a selection of fun ice-creams.
Samantha Lambert, Marketing Manager at Darwin Escapes, said: "Lots of people come down to enjoy the golden sands at Talacre Beach in the summer and there's been a shortage of places for them to eat.
"So we bought a fabulously hip silver Airstream and turned it into the Pop Up Kitchen, selling good mood food.
"We've had a great response since we've opened and are looking forward to keeping our customers well fed throughout the summer."
The Pop Up Kitchen will be open Wednesday to Sunday from 11am to 7pm throughout the summer months.
Look out for the Pop Up Kitchen which is a left turn just after the family friendly Talacre Beach Holiday Home Park. Visit the official Facebook page for more information.