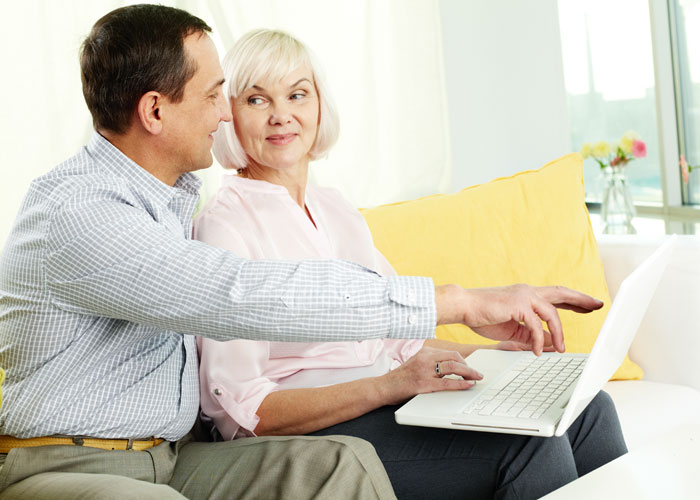 Dr Martin Hyde, associate professor at Swansea University's Centre for Innovative Ageing, discusses the potential benefits – and pitfalls – of the gig economy for older workers.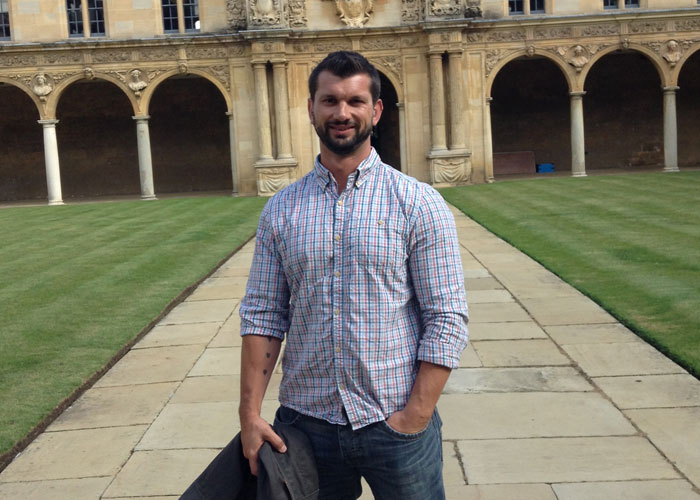 With research showing that the number of workers in Wales aged over 50 rose by a quarter between 2007 and 2017, modern and flexible work patterns are increasingly in the limelight.  Indeed, many of these older workers are turning to the 'gig economy' as a flexible way to stay in work.
Defined by Collins Dictionary as "an economy in which there are few permanent employees and most jobs are assigned to temporary or freelance workers", it's a sector of the economy that's experienced rapid growth in the past decade, which includes freelancers, agency workers and zero-hour contractors.
One in 3 Welsh workers will be 50 or over by 2022
By 2022, one in three people of working age in Wales is expected to be age 50 or over – a substantial section of the workforce. With more employees in this age bracket now expecting to retire later than they had envisaged, it's vital that this huge cohort of the workforce is equipped with the knowledge to make informed choices on their work options.
Why people want to work longer
The reasons for the shift to employment later in life are numerous and varied. Sometimes they're financial; many older workers simply need to work longer for more financial security – but this isn't the case for everyone. Many of us will know an older person who's said that working beyond traditional retirement age gives them purpose and focus. Some older workers simply enjoy the structure of work, and feel they have a lot to offer. Others may be ready to dip their toes into retirement, but want a stepping stone before they do so, or are perhaps looking for flexible working to supplement their retirement income, while determining their own hours.
Older workers looking for flexible working – and why 'gig' employers are attactive
Whatever the reason a person may have for working into older age, one common theme is that many older workers will look to move away from full-time, traditional work, to more flexible working arrangements. In doing so, they are looking to retirement as a gradual process, rather than a fixed date. This offers workers the huge advantage of keeping active and continuing to earn an income, while not having to commit to structured hours.
For older workers looking for this type of flexible work, the gig economy can offer the ideal compromise. While it's a term we're all becoming more familiar with, for some it also comes laden with negative connotations. One common misconception is that the gig economy is geared towards younger workers – with many associating this type of work with millennials who spend their days freelancing from coffee shops.
While it's certainly true to say that many workers in the gig economy are young, this mode of work can also be a savvy employment strategy for millions of ageing baby boomers who are approaching their retirement years.
The downside of  the 'gig economy'
For many, working flexibly comes with insecurity. Many people treasure the rigidity of a traditional working week, with income protection, security and a pension. Some would even argue that the gig economy is exploitative, in so far as it offers workers no corporate protection against unfair dismissal, right to redundancy, the right to receive national minimum wage, paid holiday or sickness.
While these benefits tend to be less of a priority for younger workers, for whom a 'career for life' may appear to be a thing of the past, these can be real sticking points for older workers.
Of course, these are not issues that should be overlooked. Income earned through flexible working can be unpredictable, and gig economy workers can't expect traditional employee benefits that often come with a 9-5 job. In addition, as gig workers are usually considered contractors, they're also responsible for keeping track of and paying their own taxes. If an older worker requires a full-time income and the security this offers, then this way of working might not be the right route.
The benefits of flexible working
However, for older workers who are looking to supplement their retirement income, shorten or have complete control over their work hours or gain a better work-life balance to juggle other priorities, the gig economy can be a real opportunity to embrace a new way of working, on their terms. There are huge benefits to be had; by working flexibly, gig workers can set their own schedules and pick the projects they want.
It's often a win-win for companies, too. There's a growing appetite among companies for contingency workers. This type of employment offers the agility to adjust staffing levels, as well as providing access to a wider talent pool. It can also be financially more effective for a business to hire gig workers for individual projects. On top of this, as older workers form the upper echelons of the job market; they are experienced and can hit the ground running with minimal direction.
What opportunities are available for older workers?
So what kind of jobs could an older worker considering working in the gig economy consider?
Typical gig economy jobs might include traditional corporate roles, or designers and creatives, web, mobile and software developers, administrative support specialists, writers and translators, accounting/finance/consulting professionals, IT and networking professionals, sales/marketing/customer service professionals, lawyers/paralegals, engineers and architects, and data science/analytics specialists.
Aside these more traditional posts, in the last ten years, all sorts of gig economy jobs are presenting new opportunities. Airbnb – arguably the largest hotelier in the world – identifies women aged 60-plus as its most successful hosts – and the fastest-growing community of providers.  Similarly, dog walking is another boom industry that's presenting significant growth opportunities.
Clearly, many older people are already taking advantage of the gig economy to supplement or boost their retirement income. This is a trend that is only set to continue and will be an increasingly important part of stretching out the earnings of older workers as they live and work longer.
No one-size fits all solution – but a need for better information and advice
There's no one-size-fits all for an older worker, but it's important that gig workers are given adequate information, guidance and advice to make the right career choices for them. And, while there's a wealth of information out there about employment, this growing trend shows the need to ensure there are also resources in place for people who want to find out more about becoming self-employed.
This issue is becoming increasingly important, with initiatives such as the Welsh Government's 'People Don't Have a 'Best Before Date' campaign which calls on businesses to accommodate employees of any age to make sure there are no skills gaps, no miscommunication and no one group is marginalised in any way.
While it might not be the right choice for everyone, it's worth remembering that, for many workers in the gig economy, freedom can become a new form of wealth.
For employers looking for more information on the People Don't have the Best Before Date campaign and how they can invest in the skills of their older workers, the Welsh Government's Skills Gateway for Business – https://businesswales.gov.wales/skillsgateway/ has a range of advice and guidance