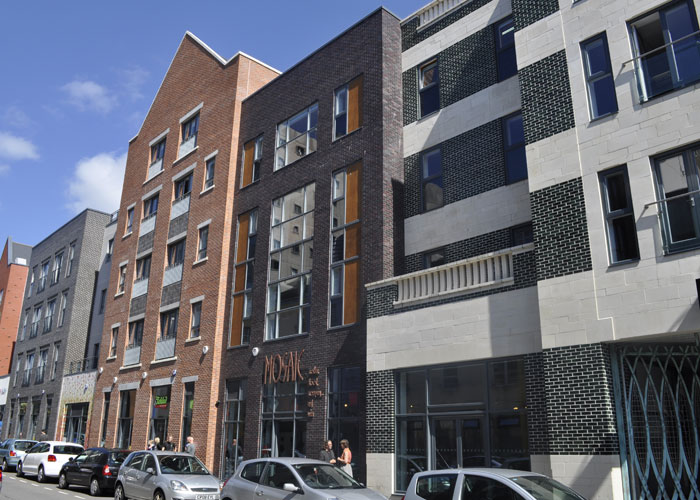 Coastal Housing Group is inviting residents of Swansea to have their say on the future of the city centre's High Street at a two-day drop in event held over this weekend.
The Future of High Street event will be held at Tech Hub at 221 High Street on Friday 16th November between 1pm-8pm and Saturday 17th November between 10am-1pm, with the aim of finding out what the local community and other stakeholders think about High Street, what could be done differently, how it could change and what they'd like to see there in the future.
Coastal Housing Group, which is based on High Street, will be presenting ideas for future developments, green spaces, art installations, shops and business premises while taking account of suggestions and opinions of residents.
All feedback from the event will be collated, along with results from a questionnaire on Coastal's High Street Swansea website, https://www.coastalhighstreet.co.uk/, into a report outlining the key findings. The housing association, which manages over 5000 properties across Swansea, Neath Port Talbot, Bridgend and Carmarthenshire, has stated that it will use the report to influence and shape future projects, keeping residents and stakeholders' wishes at the forefront of development decisions.
Andrew Jones, Senior Regeneration Project Manager, at Coastal Housing Group said: "High Street is changing and Coastal has taken an active role in the regeneration of the area over the last decade. Now, we want to hear the views of traders, residents, businesses, leaders, students and those who visit the area about what they'd like to see here in the future.
"Incorporating the views of stakeholders into upcoming projects is something we believe is really important. As Coastal developments are designed for the community's benefit, we want the community and all those with an interest to be involved at the inception point."
Anyone unable to attend the events is invited to take part in an online survey which will be incorporated into the report's overall findings, and can be found at: https://www.surveymonkey.co.uk/r/CoastalHighSt
Coastal has also launched a dedicated website for High Street which will provide regular updates on new projects and developments: https://www.coastalhighstreet.co.uk/
The Future of High Street event takes place on Friday 16th November, 1pm-8pm, and Saturday 17th November, 10am-1pm.