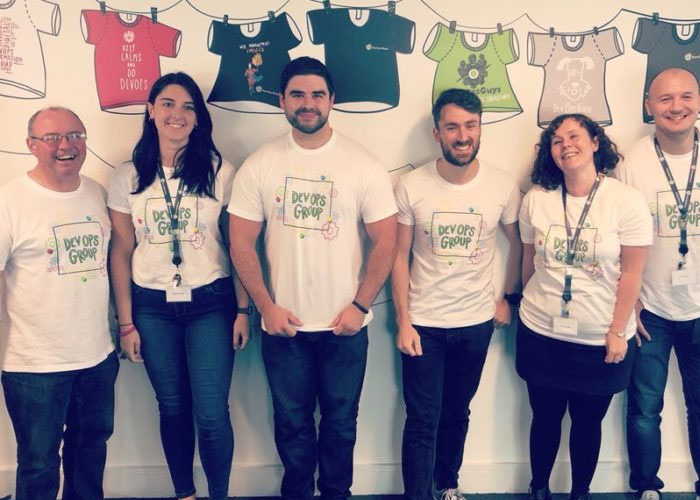 Welsh technology company DevOpsGroup has opened an office in London to accelerate its ambitious growth plans.
The Cardiff-headquartered business, which specialises in DevOps and cloud engineering, has made Rise London the newest addition to its UK locations.
Located in the heart of Shoreditch, it's home a thriving community of FinTech companies and the Barclays Accelerator. DevOpsGroup plans to use the contemporary tech hub as a base for staff, client engagement, recruitment, and community events.
James Smith, Co-Founder and CEO of DevOpsGroup, said:
"We're thrilled to be expanding to London with an office at Rise, a catalyst for innovation in the capital. Our new office will allow us to continue diversifying our team, generating value for our customers, and supporting the fast-growing DevOps and FinTech communities in London and beyond."
Accelerating growth 
This latest news follows the recent headlines surrounding DevOpsGroup as it undergoes rapid expansion. In 2018, the IT consultancy has raised £3 million in funding from the Business Growth Fund (BGF), hired over 35 people, and rebranded from DevOpsGuys to DevOpsGroup to reflect growing diversity in the team.
Last month saw DevOpsGroup ranked 13th in the prestigious Fast Growth 50 list of Wales' fastest growing companies. Between 2015-17, the consultancy saw growth of 286% and is on course to make a huge impact in a global market predicted to reach $12.85 billion by 2025 (figures taken from Grand View Research).
A world-class facility
Operating globally, Rise connects innovative start-ups and scale-ups to transform financial services and is backed by Barclays' global network of experts, mentors, investors, and partners.
Steve Thair, Co-Founder and Chief Product Officer (CPO) of DevOpsGroup, said:
"Rise London is a great fit with our company values and ethos. As well as being a highly contemporary and vibrant location, the space is also home to a large community of technology businesses and entrepreneurs who are disrupting the industries in which they operate."
Tony Margiotta, General Manager of Rise London, said:
"Rise brings together the world's top FinTech innovators to create the future of financial services. Having new members DevOpsGroup joining us part of our growing community is super exciting. I look forward to a great collaborative relationship here in our London home."