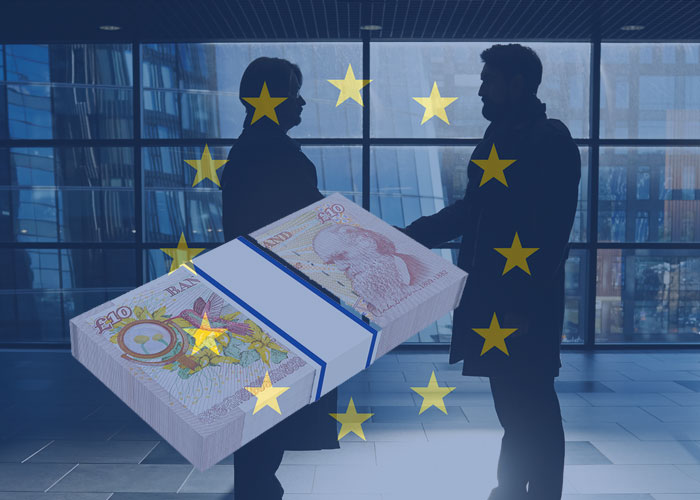 With a recent report showing non-governmental organisations (NGOs) are losing significant amounts of money as a result of the depreciation of the pound since the Brexit referendum, one foreign exchange (FX) expert is calling on NGOs to take action now or risk further losses as uncertainty surrounding Brexit continues.
Aid projects focused on alleviating poverty and mitigating climate change have been highlighted as suffering massive financial losses due to the fall in the value of the pound since the 2016 vote on whether the UK should remain in or leave the European Union (EU). As a result, the important causes and vulnerable people these projects are designed to help have been left under-funded.
Paul Langley, managing director of Swansea-based FX company Godi Financial, claims the fluctuating pound since the Brexit vote is set to continue, with stability only likely once Brexit deals have been formalised. He urges NGOs with currency exposure to make moves now towards establishing a robust currency management strategy to prevent further losses.
According to Langley, NGOs can alleviate losses and establish some certainty during these turbulent times with better knowledge and awareness about FX and how to get the best rate. Seeking the best currency transfer rate is encouraged, as rates from firms like Godi are often a fraction of the cost of major UK banks.
Langley said:
"It's sad to see organisations that are dedicated to such crucial causes losing much needed funds  because of an insufficient FX strategy, or perhaps not having a FX strategy in place at all. With prolonged political and economic uncertainty, it is important now more than ever for NGOs to be aware of how fluctuations in the currency market can influence their operations and how their rates are being managed.

"Simply accepting a standard transfer rate instead of shopping around for a better deal for example, is one way in which NGOs can save money. So many organisations fall victim to a hidden transfer fee due to a lack of transparency from their FX service provider. This is not acceptable, particularly when considering the nature of organisations like NGOs is to implement international aid and development programmes.

"There must be education and openness surrounding FX management. With a robust FX strategy, financial loss can be minimised and NGOs can continue to operate without the concern of a major hit because of a fluctuating pound."