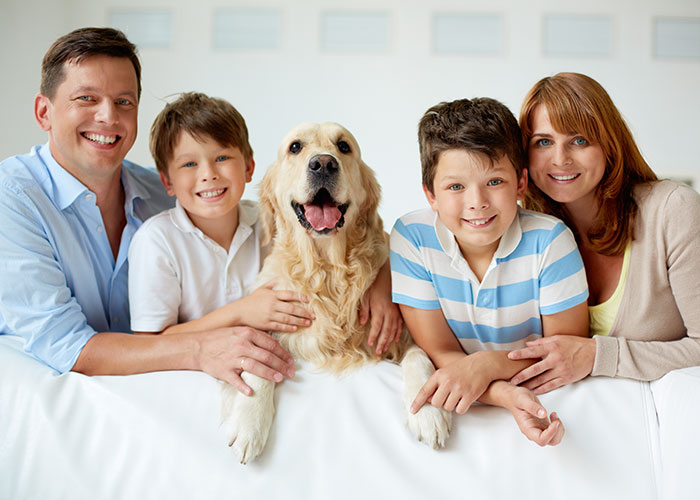 Welsh Finance Expert Gareth Holtam of Cornerstone Finance questions the logic of paying more attention to pet insurance than to income protection
When people buy pet insurance, they often look at what's covered, whether if their pet has an accident it will cover the full cost of treatment, and what the exclusions are.  When it comes to protecting their pets, people are pretty savvy and want to make sure they are adequately covered.
However, when it comes to covering the family income, in general, we are more reticent, more suspicious and want to go as low as possible.  I'm often asked 'what is the minimum monthly payment for income protection', rather than 'what protection do I need?'
This, of course, is all well and good until that emergency REALLY happens – you get sick or critically ill, lose your income or worse, the family breadwinner dies, and suddenly the family find they are in dire straits.  Rather than losing a pet, they risk losing their home, their income and everything they spent their lives working for, mistakenly believing the state will support them.
Why don't people take out income protection?
There are usually three key reasons why people don't take the necessary steps to take out adequate life cover or income protection:
It won't happen to them
It's too expensive
They don't want to think about illness and death
There are very good reasons to plan for the unthinkable.  The truth is, there is no guarantee, the fittest person can become sick in a heartbeat, while we all know the rebel octogenarians who can smoke and drink a 20 year old under the table.   None of us know what is around the corner, so income protection makes common sense.
I'm a firm advocate of income protection, and it's at first glance, there appears to be a vast array of options for protecting yourself and your family from the impact of redundancy, illness and death.
What are the options?
Life protection, redundancy cover, critical illness cover, family income benefit and income protection are amongst the most common terms you'll hear and it's important to seek advice about the right cover for your needs.
While £20 per month may sounds expensive, if you protected your income for say, £20 per month, you took ill next year and remained unable to work for the next 20 years with your income paid to you anyway, would that be a worthwhile use of your money?  There are pet protection policies that cost more than that, yet some clients take a sharp intake of breath and ask what they can get for a fiver!
At what age should I start to protect my income?
The truth is, there isn't a perfect age to start – the perfect time is always today, irrespective of age.
All too often we talk to people that seek income protection or critical illness cover after medical conditions have been discovered, or an investigation is underway.
At this point, even if we can provide cover, it's likely to be more expensive and the conditions under review or already established will be excluded from the policy – just like the exceptions under your pet policy.   However, even then, as the condition progresses, put off getting cover and the cost is likely to increase again.
If you combine this with all forms of cover becoming more expensive as we age, today really is the best day to put your income and life protection plans in place.  Protection in its purest form really doesn't need to be a costly exercise and you may be very surprised just how affordable it can be.
Our recommendation is to seek advice from a financial adviser you trust – and enjoy the freedom that comes from peace of mind for your family.