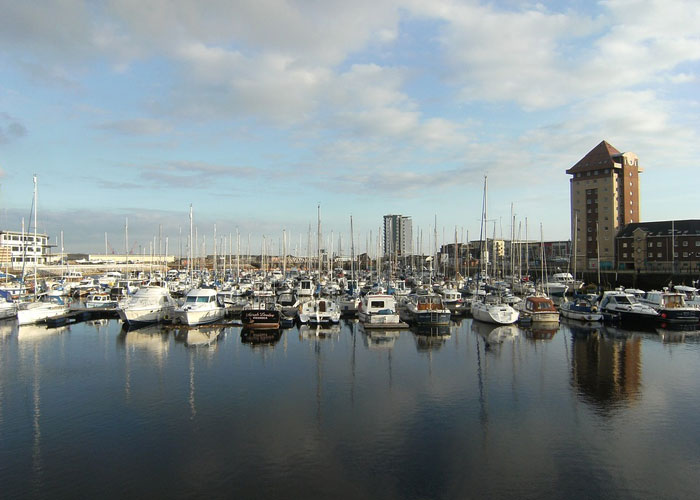 House prices in Wales have reached an all-time peak, with the average house price across the country now £184,722.
The figures have been released today from Principality Building Society's Wales House Price Index for Q3 2018 (July-September), which shows the rise and fall of house prices in each of the 22 local authorities in Wales.
Five areas achieved new record average prices in September 2018 – Vale of Glamorgan (£260,448), Powys (£217,265), Newport (£199,035), Caerphilly (£148,040) and Rhondda Cynon Taf (£136,189).
The highest price rises annually show a concentration in the south-east corner of Wales – Monmouthshire (+11.9%), Newport (+11.1%) and Torfaen (+8.1%) – indicating that the abolition of the Severn Bridge tolls this December has increased the commuter belt from Bristol. These changes will save daily commuters between Wales and Bristol up to £1,400 per year. The average house price in Bristol is £310,000, with many commuters said to be crossing the bridge to take advantage of lower house prices.
Tom Denman, Chief Financial Officer at Principality Building Society said:
"We can see that there has been some fluctuation in the market as prices artificially dipped after the introduction of the land transaction tax but have made a recovery this quarter. However, overall sales volumes are 3% lower than a year earlier which reflects the sense of caution in the market. 

"We know that numbers of first-time buyers is down slightly and it would seem the uncertainty around Brexit negotiations means owners are deciding to stay put rather than move.  The buy-to-let market has also declined due to landlords being put off by tax disincentives. The picture of the market is consistent with the last couple of years and it would appear that this trend is set to continue in the short term."
Ten years on from the financial crash of 2008 which impacted the housing market in the UK and elsewhere across the world, there are only two local authorities in Wales – the Vale of Glamorgan and Cardiff – where the rise in house prices has grown faster the Consumer Price Index (CPI), which measures the rate of inflation in the UK. With the CPI rising by 24.2% from 2008-2018, this means only the Vale (36.4%) and Cardiff (31.8%) have seen house prices grow in real terms, with all other local authorities failing to maintain average house prices at the same rate as consumer price inflation.
Gareth John, Managing Director for leading Estate Agent Software provider AgentPro welcomed today's figures:
"Wales is a bouyant property market at the moment.  Lower stamp duty for many in Wales has been largely positive, and property prices in the South East can be expected to rise further still when the tolls are abolished altogether.  However the potential impact of Brexit is a big unknown and like the rest of the UK, we await the outcome with a watchful eye."