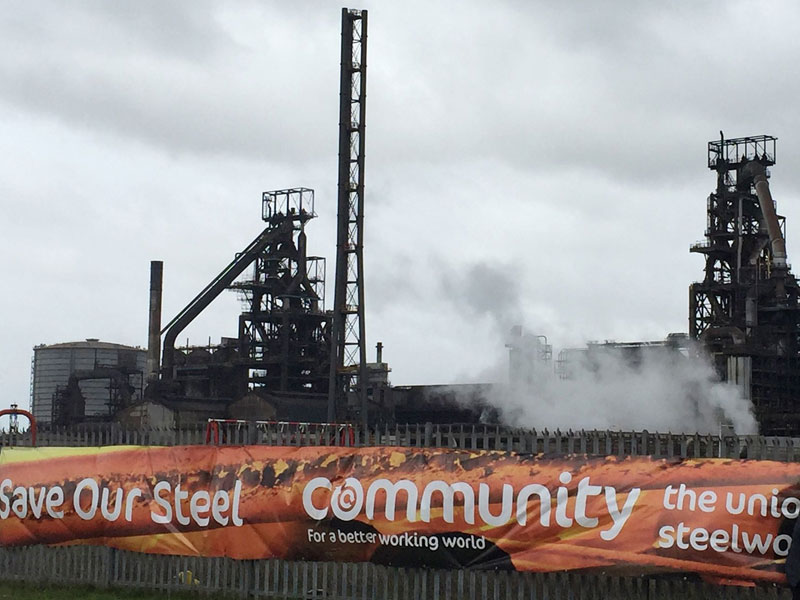 Tata Steel and thyssenkrupp AG last week signed definitive agreements to combine their European steel businesses in a 50/50 joint venture in a new company which will include the Steelworks at Port Talbot.
The new company, thyssenkrupp Tata Steel B.V., is to be positioned as a leading pan-European high-quality flat steel producer with a strong focus on performance, quality and technology leadership. The joint venture is built on the strong foundations of common value systems and a long heritage in the industry. The transaction is subject to merger control clearance in several jurisdictions, including the European Union.
The deal contains a guarantee of no compulsory redundancies before 2026, and while the firms expect the merger to result in 4,000 job losses, these are expected to be  through voluntary means.
Natarajan Chandrasekaran, Chairman of Tata Steel, said:
"The joint venture will create a strong pan European steel company that is structurally robust and competitive. This is a significant milestone for Tata Steel and we remain fully committed to the long-term interest of the joint venture company. We are confident that this company will create value for all stakeholders."
Dr. Heinrich Hiesinger, CEO of thyssenkrupp AG added:
"We will create a highly competitive European steel player – based on a strong industrial logic and strategic rationale. We will secure jobs and contribute to maintaining value chains in European core industries."
Roy Rickhuss, General Secretary of Community, the steelworkers' union said:
"This joint venture has the potential to safeguards jobs and steelmaking for a generation. However, this joint venture will only succeed if the necessary strategic investments are made to allow the business to thrive.  Steelworkers have had a tough few years and have done their bit for the industry. It is important that government and business do their bit too and deliver the investment necessary to allow UK steelmaking to grow and compete in post-Brexit Britain."
Tony Brady, National Officer for Unite said:
"Tata Steel's UK workforce is world class and has worked tirelessly under a cloud of uncertainty to keep steel making alive in the UK. Those steelworkers have made great sacrifices in working to secure a future for Tata Steel.  We will be seeking guarantees over jobs and investment for the UK operations of the joint venture to secure the future of UK steel."
Ross Murdoch, National Officer for GMB said:
"Along with our sister unions in Tata Steel, GMB has always strived to secure jobs and long term investment for the highly skilled workforce within Tata Steel UK.

"We will continue to ensure jobs and investment remain the key underpinning priorities within any final joint venture, which must equate to opportunities for our members in the UK, particularly after the difficult and uncertain recent times they have faced."
Until closing, thyssenkrupp Steel Europe and Tata Steel in Europe still operate as separate companies and as competitors. Only after closing, thyssenkrupp Steel Europe and Tata Steel in Europe will be integrated as one company.