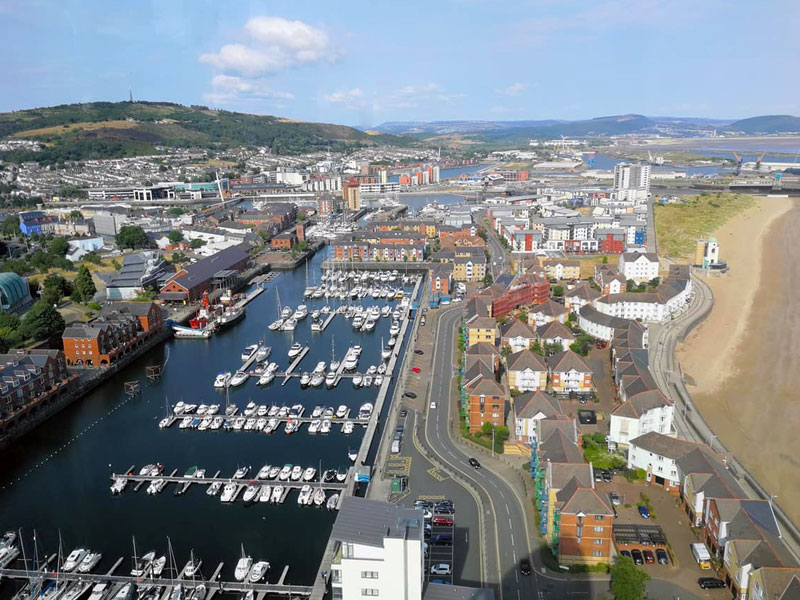 Swansea Council has issued a further warning to retailers after it found a number of local businesses selling knives to people under 18 despite earlier warnings in May this year.
The news comes despite earlier operations in the city in May, when under-age test purchasers were able to purchase knives illegally on six occasions.  The Council had already issued warnings to local businesses after the incidents in May and a spokesman described the latest findings as 'disappointing'.
David Hopkins, Cabinet Member for Commercial Opportunities and Innovation, said:
"It's disappointing that further businesses have been caught out selling knives to young people below the legal limit. We have carried out a lot of awareness raising to inform businesses of their responsibilities.
"We will be looking at measures we can take in terms of these specific cases as part of the overall operation.

"Businesses need to make sure their staff are fully aware of what the law says and do the proper checks if they think a person is under 18."
Operation Sceptre was launched by the Met Police in 2015 to help tackle rising instances of knife crime in London. Since then, police forces around the UK have been encouraged to get on board with the campaign.
Inspector Andy Matthews, of South Wales Police, said:
"Incidents involving knives are relatively rare but can have tragic consequences. Knife crime is not a part of everyday life in South Wales, but we recognise the importance of taking action to prevent a problem occurring. 

"This operation with our partners demonstrates our commitment to tackling issues that could contribute to knife crime."