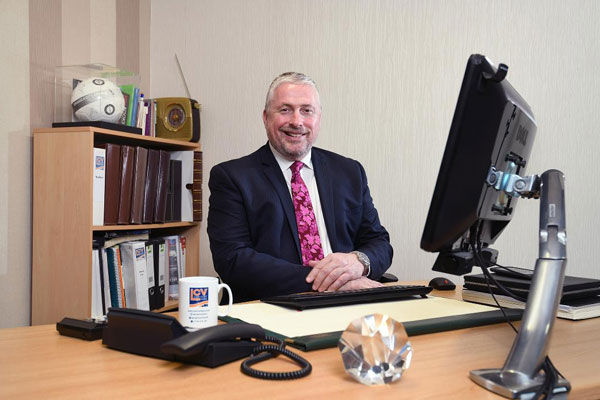 Neath-based Low Cost Vans (LCV) has completely overhauled its website and ushered in a new, dynamic digital platform that will provide an intuitive experience for its customers.
The new website comes in the wake of another successful year for LCV, having recently renewed its club sponsorship for Swansea City AFC for the 2018/19 season, and securing the 'Highly Commended' accolade at the Top 100 Companies in South West Wales Awards.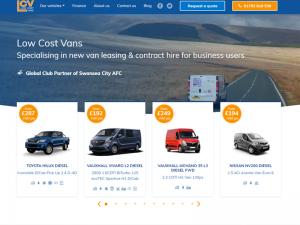 The site features clear and defined sections for product offerings, financial support and blogs. The main page itself houses a wide-range of multimedia content, including: video, product images and social media links. Working together with top website designers, LCV has streamlined functionality of the van displays, removing the text-heavy product descriptions and replacing them with images of each van which are crisp and clear – featuring a high-quality resolution that shows each facet of the vehicle.
Once a customer selects a van they are given more in-depth information about it, and images of the team-members they will be in contact with during the purchase – allowing for a more human touch to the experience. Additionally, the product information is written cordially and catered to each van by the LCV team themselves – giving the customer an honest and bespoke 'What we think' opinion.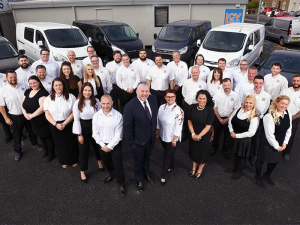 The LCV team hope that this new website will improve the impeccable customer service the company already provides to over 30,000 customers – as well as support and nurture the ever-rapid growth of the company itself.
Rod Lloyd, Managing Director of Low Cost Vans, said:
"This is our website's first redesign in 10 years, and we wanted to do something special. The new look is crisp, clean and very easy on the eye. But it's much more than just a cosmetic makeover. We've improved the entire user experience, especially for those using mobile devices and tablets, making browsing for and buying a vehicle really simple."
Low Cost Vans has been established since 1997 and is one of the UK's leading providers of van leasing and van contract hire for new vans to businesses and private individuals. The company recently received the 'Highly Commended' accolade for Neath Port Talbot Company of the Year, at the Top 100 Companies in South West Wales Awards 2018.