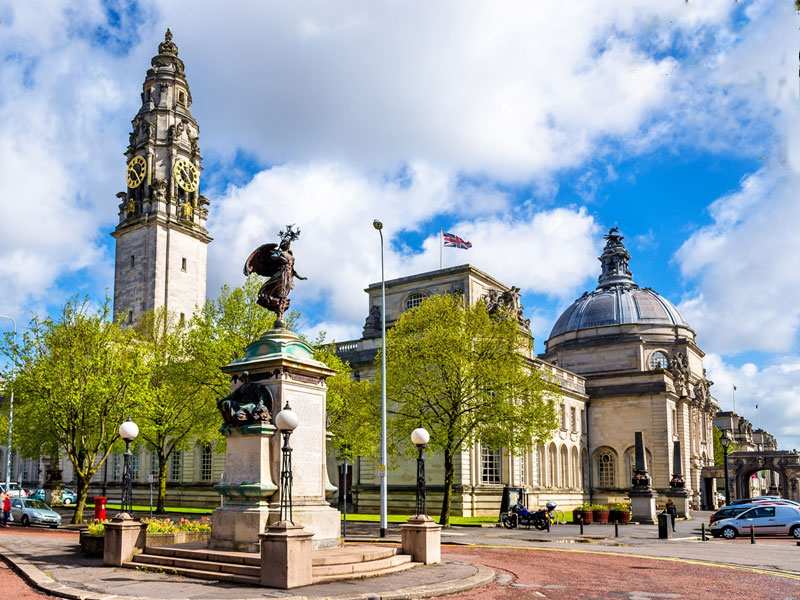 Cardiff Council is celebrating being awarded the top prize at the Co-operative Council of the Year awards for its collaborative approach to tackling numerous issues in the city.
Organised by Co-operatives UK, the new award of Co-operative Council of the Year recognises best practice as demonstrated by co-operative local authorities, celebrating great work delivered at a local level.
Cardiff Council came top out of seven nominees in an online public vote.
Cabinet Member for Culture and Leisure, Cllr Peter Bradbury, explained much work had gone into supporting the city.  The Council are a member of the Co-operative Councils' Innovation Network (CCIN), a collaboration of local authorities who are committed to working with communities in their are.:
"I am delighted the Council has been recognised for the great co-operative work going on across the authority and in the city.

"We know that we don't have a monopoly on good ideas so by working with partners – whether it's residents or local businesses, and encouraging everyone to contribute, we can focus our joint energies and creativities on a particular issue."
The Council attributed success to co-operative approaches to tackling numerous challenges in the city, recognising that partnership working is key to achieving common goals.
The co-operative ethos has been applied to a number of programmes including the Cardiff Commitment, which aims to ensure that young people in Cardiff are provided with the support, choices and opportunities they need to be personally successful, economically active and engaged citizens. This has had a positive impact on reducing the proportion of young people not in education, employment or training (NEET), from 8.8% in 2010 to 1.6% in 2017.
In addition, the Junior Apprenticeships programme, launched in September 2016 in partnership with Cardiff and Vale College, has been successful in offering a full-time career focused learning programme for a select number of 14 – 16-year-old students in Cardiff. The programme recently won a Beacon award for Post-16 Education and Training, and is being rolled out across Wales.
The Council has also worked in partnership with residents to help clean local streets through the city-wide 'Love Where You Live' campaign, which has involved neighbourhood cleaning blitzes, community litter picks and raising recycling awareness with residents.
Other initiatives include the Council's work to develop a Music Strategy – co-operating with musicians, promoters and venues to look at the value music can bring to the city. Staff contribution is vital to council success and key services have received awards recognising leading practice while the Council was also named Living Wage for Wales Champion 2017-18, in recognition of 'outstanding contribution to the development of the Living Wage in Wales, above and beyond the requirements of accreditation'.