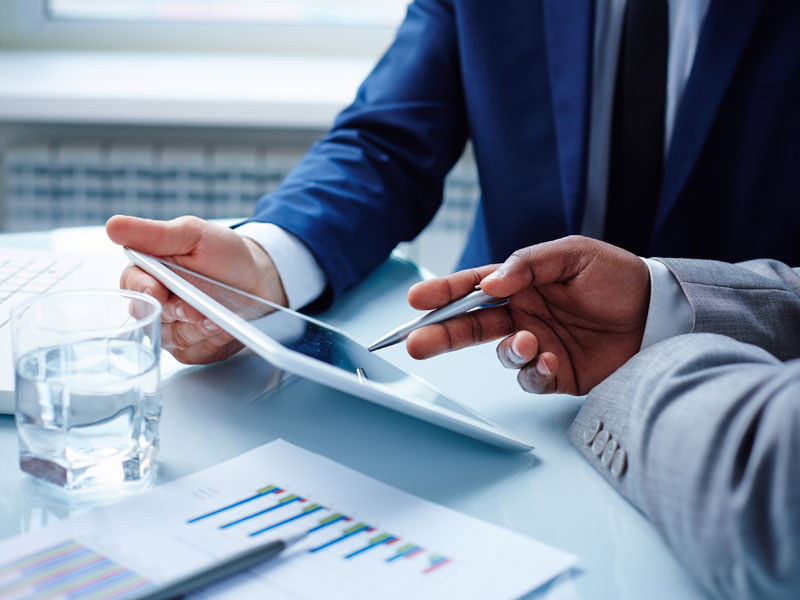 A new panel of influential business owners reflecting the diversity and vibrancy of small businesses will bring a fresh perspective to business issues in Wales.
The Federation of Small Businesses (FSB) has announced its new Wales Policy Unit – the group of business owners who will campaign on issues affecting small businesses. The unit is made up of 12 business owners operating in industries from financial services to scrapyards, and from law to construction.
The WPU is now also headed up by a new chair, Ben Francis of Hygrove Homes, based in Swansea.
The policy unit will be charged with leading the conversation on business issues in Wales; whether that be on a tax policy for Wales, the future of our high streets, the impact of tourism, or on the many other issues impacting upon businesses.
Ben Francis, FSB Wales Policy Chair, said:           
"It is a pleasure to chair this new policy unit, which brings together the best of small business in Wales today. Our policy unit spans various trades and industries throughout Wales, as well as being joined by members who reflect the geography of the country.
"We look forward to reaching out to UK and Welsh Government ministers in order to campaign on the issues that matter most to business in Wales, and to ensure that our voice is heard loud and clear."
Martin McTague, FSB Policy Chair, said:
"Policy is at the heart of everything FSB does and influencing change for small businesses is the founding activity of our organisation. Our influence in Wales depends on the input and experiences of our members and this has never been more important.
"I am delighted therefore that we are able to attract such a wide range of expertise and talent to the Wales Policy Unit to contribute to this activity and I wish Ben as the new Chair every success in leading this work."
The Wales Policy Unit members are:
Ben Francis – Hygrove Homes
A fully qualified solicitor, Ben is Director of family-owned house building business, Hygrove Homes. Based in Swansea, the property development and house building business has sites in England and Wales. Ben was the first recipient of the Francesca Kemp Community Award in recognition of his contribution to his local small business community.
Marsha Ward – The Number Hub
Marsha launched her first business in 2010 and her second in 2014.  With a career in business spanning Sales and Marketing to HR and Finance at Board Level; Marsha brings a fresh approach to helping businesses to start up and grow.  Using the latest tech combined with modern working practices her offer is forward thinking and unique.  Marsha is also passionate about equality and diversity and as such, mentors female entrepreneurs to help nurture more women into business.
Lisa Marie Brown – Pinkspiration
Lisa is founder of the multi award winning business Pinkspiration which ranks on the Natwest SE100. She has been nominated as Top 10 Business Woman in Wales, and is an expert working in the construction industry. Her career started by re-building one empty room, and now spans to working on Wales' largest road scheme – the A465 – which is a £400 million programme. Leading the way to encourage diversity in business and industry her projects are innovative and push the boundaries. Her work has reached more than 20 million people worldwide.  Lisa has now written, produced and directed a new TV programme Transforming Spaces: Design Factor for ITV, which has re-built 17 empty spaces up skilling more than 6,500 young people and community members supporting them into careers in industry.
John Hurst – b2b IT Services
John Hurst completed his first management buy-in in 2009 and completed his MBA (Distinction) at Cardiff University Business School in 2010. From 2012 to 2016, John was Managing Director of a Wales-based manufacturing firm exporting to over 110 countries.
John is now an owner/director of b2b IT Services, an IT support company based in Cardiff. Having completed the management buy-in during 2016 the business has grown more than 40% and is now servicing clients around the world.
Alan Cooper – Blue Fox
Alan has worked all his life in mapping, starting off in the Civil Service in nature conservation, he progressed to surveying with the Forestry Commission and along the way collected an HND in Surveying and Photogrammetry.
Alan decided to establish his own company – Blue Fox – and within a year was providing mapping services to all the large UK cartographic companies who wanted to move from traditional manual methods to those using computers. He was persuaded to join a company with the opportunity to build the databases behind SATNAVs and over the next few years he worked in Europe, the USA, Morocco and Saudi Arabia on major cartographic projects including mapping the fallout of the Chernobyl disaster with the EU.
Alan later returned to his business, and today Blue Fox is a leading UK company delivering web mapping and consultation services along with the more traditional maps to Local Authorities.
Lawrence Bailey – Whiterock Consulting
Lawrence Bailey runs a specialist public affairs firm based in Swansea. The company provides support and advice for a diverse range of clients in commercial and public sector activities across the UK. He is a former council leader with a professional background in quality and business systems.
Ian Nellist – Electronic Spider
Ian is a chartered accountant with over 38 years' experience. He qualified at a major international practice before moving to become finance director at two large groups of companies.  Ian has been based in Gwynedd for over 25 years and currently runs a web design and stock photography business.
Frits Van Calker – RFIDdirect
With over 25 years' experience in the RFID industry, Frits is currently director of RFIDdirect and works on several major RFID projects across the UK and Europe as a respected authority in RFID, often being called upon as in international keynote speaker. He has personally developed and deployed successful RFID solution in many industries.
Catherine Watkins-Hartland – Newbolds
After training in a large Cardiff practice, Catherine Watkins qualified as a solicitor in 1996.
She joined a Cardiff firm as a Partner in 1998. Between 1998 and 2008, Catherine was involved with multiple service providers including volunteering on the Board of Newydd Housing Association, acting as a housing legal advisor for the Housing Advice Centre for Rhondda Cynon Taff and working with numerous housing and homelessness charities throughout South Wales.
In 2010, Catherine commenced her own practice (then called Brendon's Solicitors).   Later that year, Maurice Thompson joined as a Partner.  The firm acquired a small Cwmbran sole practitioner known as Newbold Solicitors, and under their management the firm become a leading law practice. The firm currently employs over 60 staff based in 4 offices.  The revenue has increased by 150% in the last 7 years.
Robert Chapman – RC2
Robert is a highly experienced Chartered Surveyor whose niche practice has been operating since 1st April 2001. He provides strategic property advice to businesses and organisations and undertakes regeneration / economic development consultancy research.
Mel Byles – MSB Partnership
Melvin is a self-employed sales and marketing consultant who was educated in Europe and the Far East. Upon leaving education, Melvin entered employment in a number of roles including the police force, before spending 32 years in the office supplies industry. Melvin now works with the self-employed and small businesses on their sales and marketing strategies.
Helen Walbey – Recycle Scooters
Helen has run her own business since 2004, when she started trading bike parts online as a way to make ends meet after her husband had been seriously injured in an accident at work.
Today her company trades parts internationally, and has a number of major contracts for motorcycle dismantling.
Helen's passion for diversity issues is borne from her own experiences of being a female business-owner in a sector which is dominated by men – she is the only woman in Wales who runs her own motorcycle scrapyard. She strongly believes that no-one should be prevented from succeeding in business as a result of their gender, race, sexuality or disability.