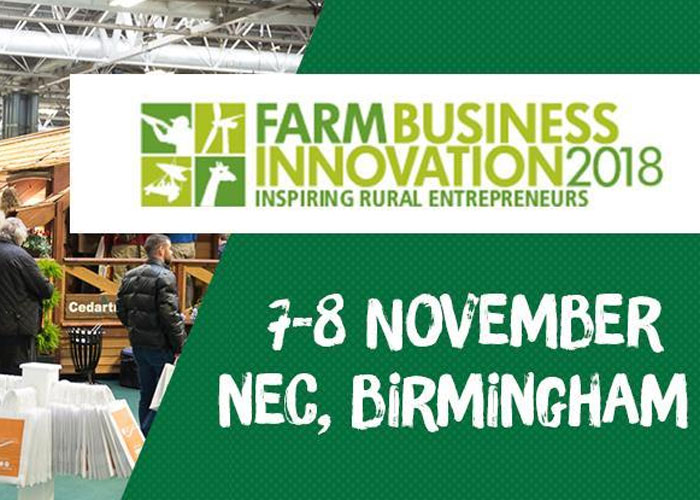 Visit Food Innovation Wales at the Farm Business Innovation Show 2018 – stand number 2691
Food Innovation Wales will be exhibiting at the Farm Business Innovation show at the NEC Birmingham next week (7 & 8 November 2018), offering advice and support to businesses looking to diversify into food and drink manufacturing, as well as highlighting the continued interest in adding value to farm produce, particularly in Wales.
The food and drink industry is the UK's largest manufacturing sector, contributing £28.8bn to the economy each year.
Internationally recognised experts at Food Innovation Wales provide support in all areas of technical expertise from food safety plans and new product development to product packaging and manufacturing facilities. Aimed at helping new start-ups through to established companies and entrepreneurs navigate the complexity of the modern food industry, taking them to the next level of success.
Arwyn Davies, Business Development Manager at Food Centre Wales said,
"We`re proud of our team of internationally recognised food industry experts, available to help you navigate your way through a complex range of food disciplines and regulation, covering nutrition and dietetics, environmental health, new product development, factory and workplace design, quality assurance, hygiene, food safety, marketing and efficiency.

"Whatever your interest in the food and drink industry – whether you supply it or make it, run a food company, work in a big multinational, or are taking your first tentative steps to set up a food micro business – we want to help."
The Farm Business Innovation Show brings together top industry experts to provide the guidance, education and opportunities needed to help farmers and rural business owners diversify and increase their income. Now in its sixth year, The Farm Business Innovation Show has firmly established itself in the calendar as the event for innovative and diversifying farmers, landowners and rural entrepreneurs.
Angela Sawyer, Senior Food Technologist at Food Centre Wales will also be speaking at the Show about 'farm diversification into food processing – exploring opportunities and avoiding pitfalls. The seminar covers the things to consider before launching a new business on the food sector and where to find the necessary support.
If you are visiting the show come and see us at stand number 2691. the team would be interested to hear from you.  They can share with you some excellent case studies of food businesses that are already growing, innovating and reaching new markets, thanks to support from the team.