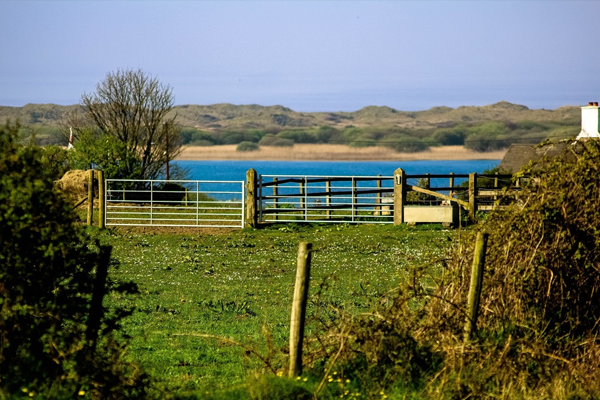 Agricultural property surveyor, Christine Thomas of Rees Richards, Swansea explains why welsh farm owners operating a borehole must now apply for a licence.
Water is an increasingly expensive resource that is easily influenced by infrastructure and climate, often leaving farmers with a costly, inadequate supply that is restricted in times of good weather.
Most agricultural businesses require a reliable water source, whether for water-dependant livestock, irrigation, wash down, sustainability or for general agricultural use.  Traditionally, a borehole or deep well has been the answer – but welsh farmers operating them could now face changes requiring them to seek a licence.
Until now, farmers in large parts of Wales, including all of west Wales, have not required a licence to operate a borehole. However, under changes introduced by Natural Resources Wales (NRW), farms in these regions that extract over 20m3 per day (20,000 litres per day) have two years to become licenced if they wish to continue operating.
Farmers must apply for a transitional water resources licence for any boreholes that water has been extracted from since 1st January 2011 if they want to continue to abstract after 31st December 2017. Farmers will have to submit their applications by 31st December 2019. NRW have from 1st January 2020 to 31st December 2022 to determine the application. In the meantime farmers can continue to use the boreholes as before. The licence will cost £135 and will last between six and 18 years depending on the region's catchment policy.
NRW has urged applicants to submit their applications before the deadline in order to give them enough time to consider all applications. NRW said:
"We cannot guarantee to check all applications received within three months of the 31 December 2019 application period deadline. Those that are found to be invalid will be rejected and risk missing the opportunity to resubmit a valid application and take advantage of the transitional arrangements. There can be no extension to the application period deadline of 31 December 2019."
£135 may seem like a small price to pay for farms using large volumes of water.
However, the new licencing rules could have major implications for farm businesses that rely on boreholes as a water source because holding a currently exempt abstraction does not guarantee that a licence will be granted.