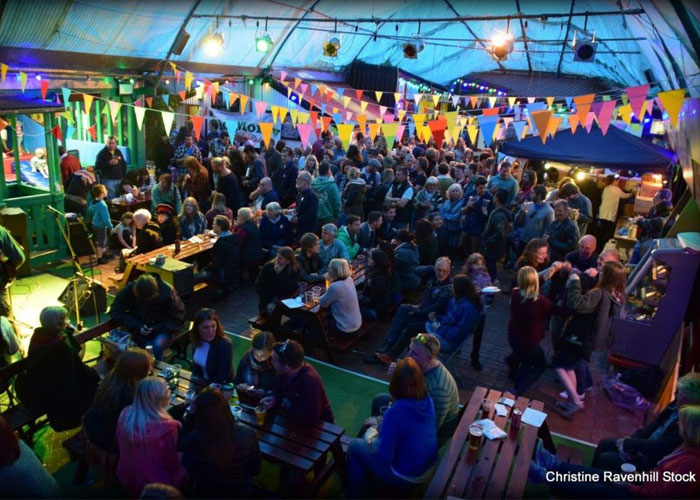 Dylan Williams, of Gower and Swansea Estate Agents, Rees Richards, explains why he expects to conduct more viewings next weekend
The Gower Cider Festival, much like the Gower itself, is unique, laid back and very much a day the local community look forward to.
Much of the holiday traffic which makes Summer a challenge to drive around during July and August has gone home, and thanks to some warm weather, our clients are getting the chance to experience the changing autumn scenery and still enjoy the quiet, remote beaches and countryside walks before winter sets in – and it's a great time for potential buyers to view a wide choice of homes and investment opportunities while enjoying a little rest and relaxation.
As one of Gower's leading estate agents, we have some great properties well worth a look – but buyers should also take the opportunity to experience the community spirit Gower is known for by popping into next weekend's Gower Cheese & Cider Festival at the Gower Heritage Centre – a definite highlight of the Gower Autumn Calendar.
Set in the heart of the Gower Peninsula just west of Swansea, South Wales, the Gower Heritage Centre was established in 1990 as a countryside crafts centre situated in historical and beautiful surroundings. The 12th century water powered corn and saw mill was renovated, and experienced crafts people took up residence on site. Today the centre is recognised as a vibrant crafts and rural life museum that welcomes visitors from all around the world.
The festival takes place on Saturday 6th & Sunday 7th October and offers visitors a wide selection of locally produced, award winning cheese, cider and perry, alongside stalls with locally produced chutneys, pickles and arts and crafts.
Visitors will be able to sample and enjoy some of the best cheese and cider Wales has to offer. There will also be a great variety of ciders such as our very own Gower produced cider called the Mill House cider along with many more.
There will also be advice on how to make apple juice or cider and there will be a traditional 1890s travelling cider press on site with apple press demonstrations taking place. There will also be a Gower roast and BBQ along with the Mill Tearooms serving a wide range of welsh classics; and not forgetting the popular Welsh Cream Tea, which will be served all day.
For property buyers keen to mix business with pleasure, we have a number of properties for sale in the SA3 postcode, all within an easy drive of the Gower Heritage Centre, ranging from £355,000 to £599,950 – and if you are willing to expand your search a little further West towards North Gower and Carmarthenshire, for a relatively short drive the selection is wider still.
We're very much looking forward to welcoming more visitors to our region next weekend – and hopefully welcoming some new potential residents too!
Image Credit: Christine Ravenhill Stock, Buzzfeed