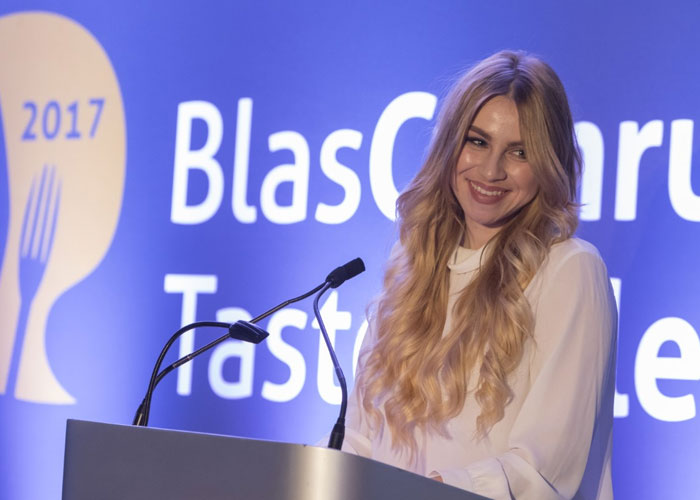 One of the largest names in the UK food and drink industry has been unveiled as the headline sponsor for the upcoming BlasCymru / TasteWales 2019.
Princes will lend its support to the second international showcase of Welsh food and drink, which will once again be held at Newport's Celtic Manor Resort (20 – 21 March 2019) and welcome food buyers and industry professionals from across the world.
The sponsorship coincides with an investment of around £60 million by the company into its Cardiff plant, which represents its biggest ever investment in the soft drinks market. The project will transform the site into a purpose built 'Soft Drinks Centre of Excellence', boosting capability for its ambient and chilled juice products and enabling new product innovation as the company affirms its position as a leading soft drinks manufacturer.
With preparations by the Welsh Government's Food Division already well underway for the forthcoming BlasCymru / TasteWales, new figures show that last year's inaugural event generated over £14 million in additional sales and contracts, with high hopes for an even better performance this time round. The event comes at a particularly buoyant time for the Welsh food and drink industry, with its government target of 30% growth to £7bn by 2020 almost achieved.
Craig Price, Chief Executive of Princes Limited said:
"Princes is delighted to be lending its support to BlasCymru / TasteWales following the success of last year's event and the boost it gave to many food and drink producers. In many ways, its timing fits in perfectly with our ambitious expansion plans in Wales as we seek to transform our Cardiff plant into a 'Soft Drinks Centre of Excellence'. This represents a long-term commitment to our Cardiff operations, will create new jobs and help us grow and adapt to changing tastes and meet the future needs of our customers and consumers." 
Hosting the event will be the Welsh Government's Cabinet Secretary for Energy, Planning and Rural Affairs, Lesley Griffiths,
"Consumers are always looking for good quality and that's why national and international buyers are increasingly turning to Wales. This was shown quite clearly following last year's event, with the £14m generated for our producers exceeding all our initial expectations. We are rightly proud of our produce and we know that the future success of the industry relies on getting them into as many new markets as possible, which is why BlasCymru / TasteWales is so important to its future success."