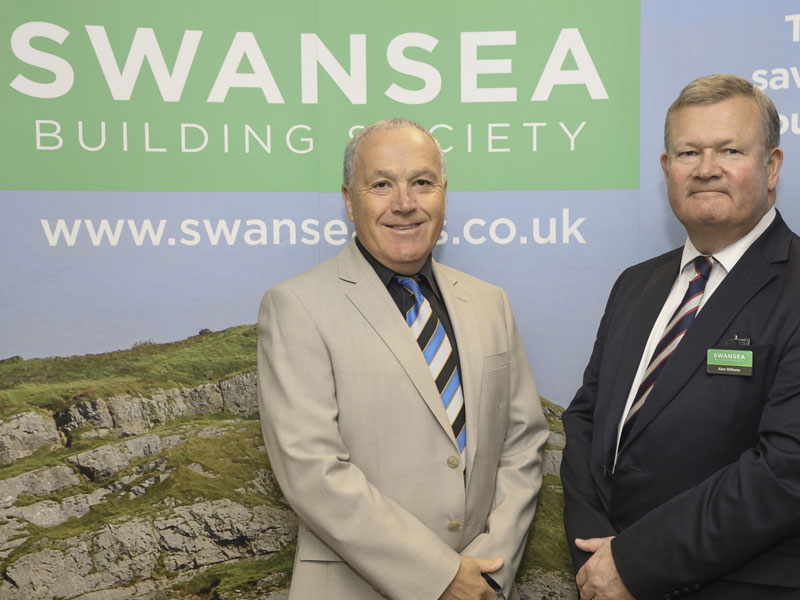 Swansea Building Society is continuing with its support of a local male voice choir as the financial institution pledges sponsorship funds to the group.
The Gwalia Singers, based in Swansea, is a vibrant male voice choir with 60 members. The choir was first established in 1966 and has grown significantly over the years to a choir that has completed numerous tours nationally and overseas. The Gwalia Singers is a success story in terms of its longevity as a Welsh male voice choir and is a group with a strong sense of belonging.
The Society, who predominantly lend within the South Wales area, is one of only three remaining mutual building societies in Wales and the only one with its headquarters in South West Wales. As of December 31, 2017, it had total assets of £275.4 million, and recently opened it's fourth branch in Cowbridge.
Alun Williams, chief executive of Swansea Building Society, said:
"Male voice choirs are a wonderful part of Wales' culture and it is a pleasure to be continuing our support of The Gwalia Singers with our sponsorship. We place great value on those that contribute so much to the community and are proud to be associated with such a successful local male voice choir."
Clive Walters, chairman of The Gwalia Singers, added:
"We are very pleased to receive such excellent support from Swansea Building Society and look forward to their presence in our annual concert at All Saints Church Mumbles on the 23rd June.

"We are a hard working male voice choir and perform predominantly at charitable events throughout South Wales. We therefore rely on fundraising and some sponsorship for our financial survival. We sincerely hope we can forge a more permanent link with Swansea Building Society for the future."