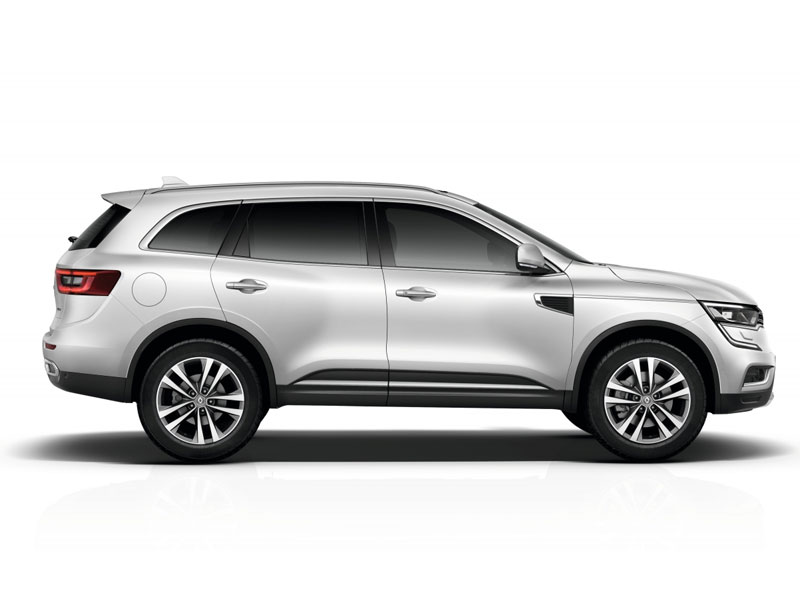 New DVLA data reveals that over a fifth of cars on the road are silver.  That's according to RAC Insurance, who analysed the data.  Is the same true in Wales?
DVLA Car Colour Statistics – Silver in first place
Certainly, UK wide, silver is still strong.  Despite black cars increasing their share of the market in the third quarter of 2017, silver remains the UK's most popular car colour, hotly followed by various shades of blue, at least according to the DVLA data.
RAC Insurance spokesman Simon Williams said:
"Silver is still hanging on to its title of being the most popular car colour in Britain, but black is catching up fast and may well overtake very soon.
"Blue – in its various shades – remains consistently popular but has lost ground on surging black.
"White is the fastest growing of the really mass appeal car colours as it continues to race up the popularity rankings, now leapfrogging its rival 'red' into fifth."
New car sales – black is a clear winner
The RAC colour statistics differ from new car sales figures released in January by the Society of Motor Manufacturers and Traders (SMMT), who revealed the top three most popular colours ordered in 2017 were black, grey, and white, with 59 per cent of cars sold being finished in one of these colours, and black clearly in the lead, being the favourite colour for over 20% of all new cars ordered.
Favoured colour depends on the car
The society's research also identified that the favoured colour varied by brand.  Here are the trends in cars and colours which they identified in their UK-wide research: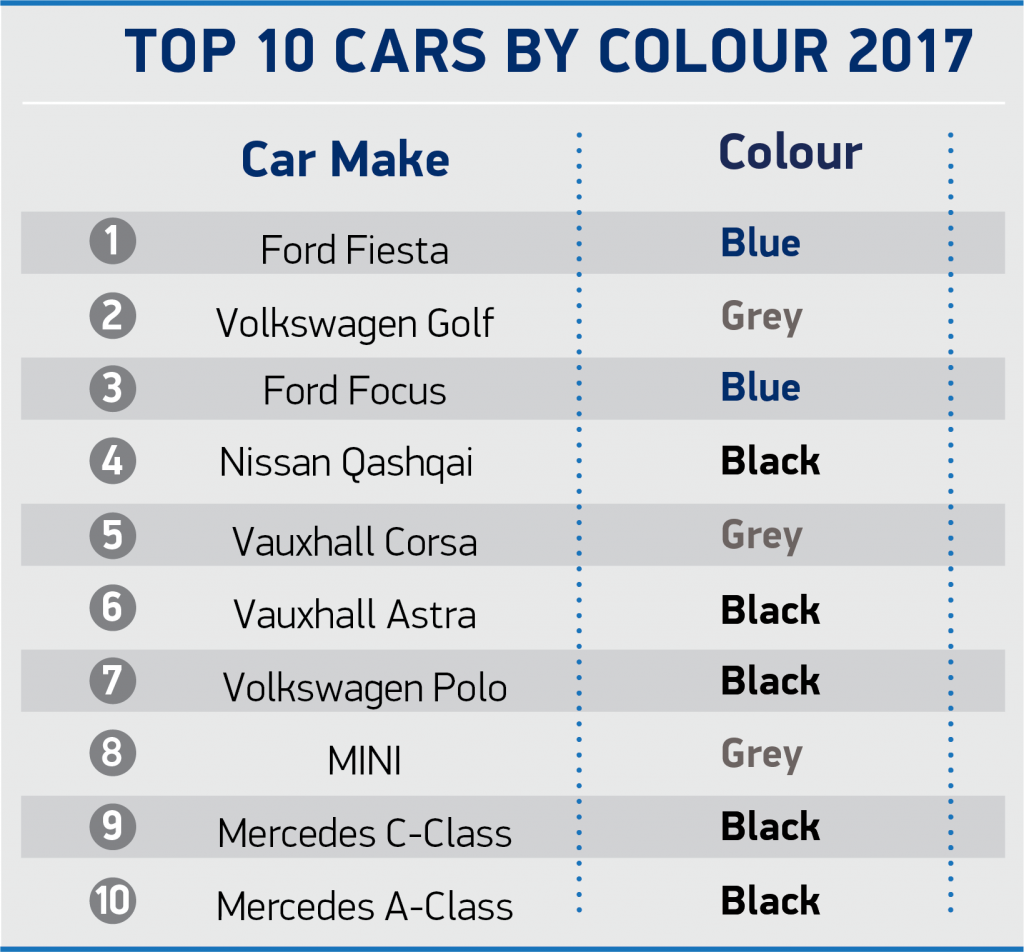 However, neither the SMTT or RAC Insurance were able to give us figures specific to Wales.
We spoke to Andy Leyshon at South Wales Car Dealer Leyshon Flint, to see whether these reports were an accurate representation of the colours chosen by Welsh Drivers.
Renault and Dacia dealer Andy says, at least in Bridgend, there isn't really a 'go-to' colour among his Welsh customers – who are often quite practical when it comes to buying their dream new car.  Andy explains:
"Welsh customers ask about fuel economy, model, luggage space and price!"
Andy continues:
"Looking at our new car sales so far this year, we don't have one colour that stands out more than the rest.  Across the Renault and Dacia ranges, there are a wide range of tasteful colours to choose from, and we seem to sell across the range.  Silver and Black cars sell well, but again, no one colour stands out as more popular than the rest, or unpopular for that matter.
"Our welsh customers ask about the model, fuel economy, luggage space and price, but obviously want their new car to look good, too.  We discuss what they need from a car before we recommend a model, and go from there.
"To be honest, for most people we speak to, colour is a secondary priority – but if a customer really wants a specific colour, even when buying used, we can usually find the right car for them.  For us, it's all part of the service!"
Summary
Article Name
What's Wales' favourite New Car Colour?
Description
New DVLA data reveals that over a fifth of cars on the road are silver.  That's according to RAC Insurance, who analysed the data.  Is the same true in Wales?
Author
Publisher Name
Publisher Logo