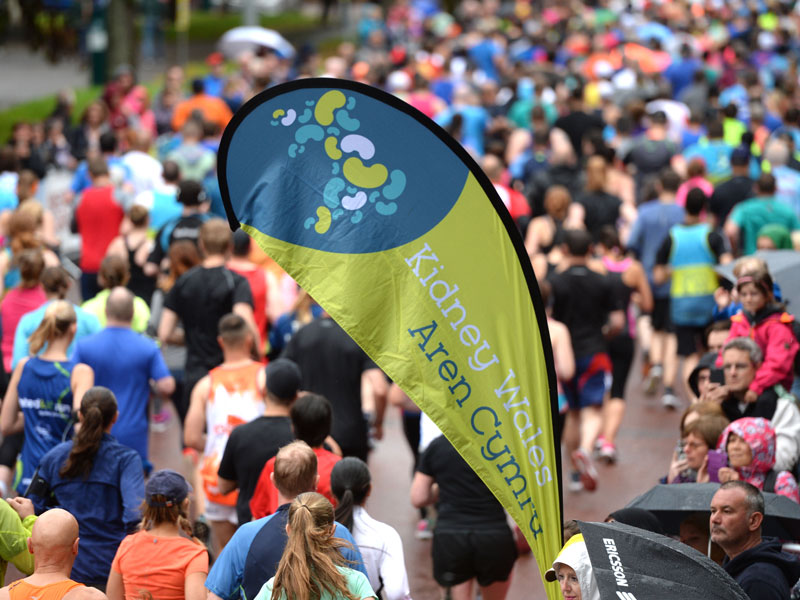 Airbus, the global leader in aerospace and defence, has announced that it will be competing in the Eurobond Corporate Challenge at the Nation Radio Cardiff 10K this September.
Employees from the Defence and Space Division of Airbus which employs over 400 people at its site in Newport, will be taking part in the Corporate Challenge.
On the journey to participating in the 10K, Karen Thomas, Head of Site, Airbus Newport, said:
"We are very pleased to be able to support Kidney Wales by taking part in the Cardiff 10K Corporate Challenge. 

"The charity does great work supporting patients and families who are affected by kidney disease. We enjoy participating in events such as the 10K, as they are a great way to support both the charity and our employees."
This is not the first time the company has signed up for the 10K charity event hosted by Kidney Wales. Last year Airbus entered four teams with one of their teams finishing fourth in the corporate team challenge.
Karen Thomas said:
"This year Airbus is entering five teams made up of 27 employees from across the Airbus Defence and Space business. We have cyber security experts, engineers, head office functional staff and senior managers all uniting for the Kidney Wales cause and looking to run a good race."
Discussing the benefits of the Corporate Challenge, Kidney Wales Director of Fundraising Nic Clarke said:
"The Corporate Challenge is a great team building opportunity, bringing colleagues together and strengthening friendships while raising money for a cause that will help people up and down the country.

"The team challenge is open to all abilities, enabling them to enjoy our fun summer race through the capital."
Since its launch in 1986, nearly 50,000 runners have taken part in the Kidney Wales Cardiff 10K with just under £2 million raised for Kidney Wales and other local causes. Every year thousands of people from all over Wales and further afield travel to Cardiff to join one of the city's biggest annual events.
Ten thousand people are set to come together to race through the capital – with there being one entrant for each person living with the effects of kidney disease.
The Corporate Challenge that is sponsored by Eurobond, offers teams the opportunity to enter 4-6 runners. Next to a host of perks, it encourages corporate teams to compete for the competition's winners' trophy.
For more information about the Nation Radio Cardiff 10K and to enter the Corporate Challenge sponsored by Eurobond, please visit: https://www.cardiff10k.cymru/cardiff-10k/enter-a-team/