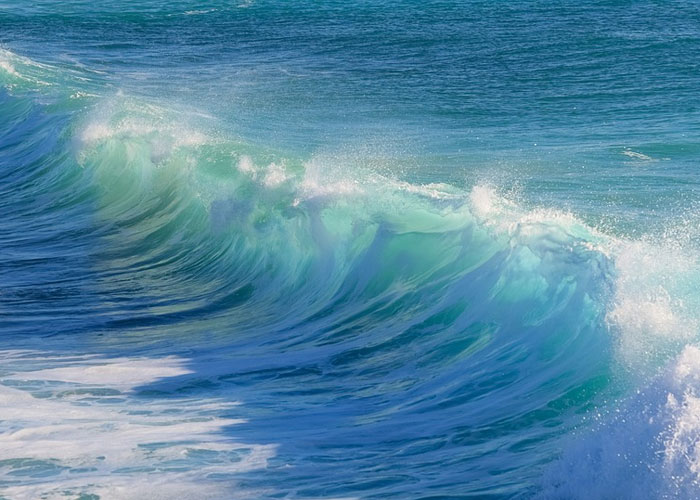 A £15 million marine energy project which could "transform the renewable industry", is getting vital support from legal and business advisory firm Greenaway Scott.
Marine energy business Bombora Wave Power Europe, based in Pembrokeshire, has instructed Greenaway Scott, to provide legal advice and support during its significant project to design, build and test the first large scale 1.5 Megawatt mWave energy device.
Founded in 2012 in Perth Western Australia, Bombora established its European headquarters in Pembroke Dock at the end of 2017.
The green energy business' mWave energy converter is non-disruptive to ocean users and can survive winter storms. Its flexible rubber membrane design pumps air through a turbine to generate electricity.
This wave-powered solution is unique as the whole device rests on the sea floor beneath the oceans' surface like a fully submerged reef, making it invisible while extracting maximum energy.
With full-scale design and construction underway, Bombora has appointed Greenaway Scott, which has a West Wales office at Swansea University, as the project's legal advisors, providing Bombora with access to expertise in commercial law, intellectual property, employment, commercial property and corporate law.
Chris Williams, Commercial Manager at Bombora Wave Power, said:
"We look forward to working with Greenaway Scott and benefiting from their extensive experience as both a legal and business advisory firm.   Their expertise in research and development contracts will help ensure protection of Bombora's intellectual property as we bring the mWave to market."

"Bombora is pleased to be working with a Welsh based legal firm and expanding our commitment to the supply chain here in Wales."
Commercial Director at Greenaway Scott, Rhian Osborne said the firm was thrilled to be working with a truly innovative company which is leading the way across the global renewable energy industry.
She said:
"We are extremely excited to have been appointed as legal advisors to Bombora and to be helping them bring this ground-breaking technology to market.

"Their mWave product is one of the most innovative we have supported and has the potential to transform the renewable energy industry worldwide.

"With the aim of producing environmentally friendly, consistent and cost competitive energy for commercial scale energy needs in coastal locations throughout the world, Bombora has ambitious plans.

"We look forward to working with the team to help them realise their business ambitions and continue developing this fantastic technology."