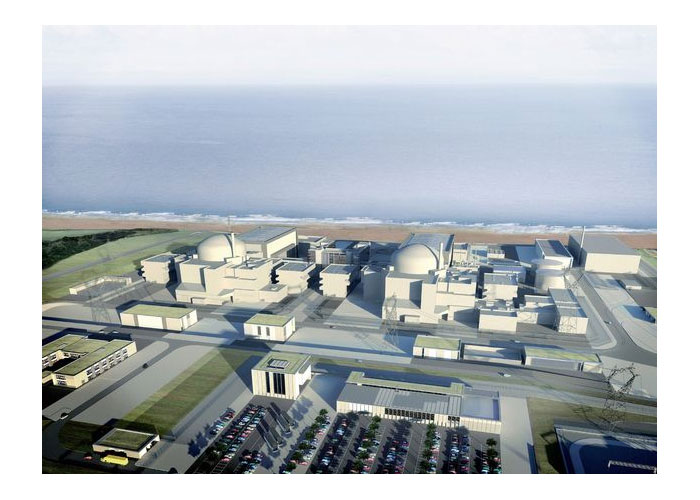 While the debate about the controversial dumping in Wales of historic mud from the Hinkley Point location continues, there is at least some good news from the Somerset plant in terms of employment and business contracts on the building of the new power station.
Two years after Hinkley Point C was fully launched, the scale of construction and progress has been revealed by the release of new photographs and film footage of the project.
More than 3,200 people are now at work building the new nuclear power station in Somerset.  The number of workers from Wales has now topped 1,000 with many more involved in the supply chain.
UK providing 64% of goods and services for construction project
More than 25 Welsh companies are already part of the UK supply chain providing 64% of the goods and services required on one of Europe's largest construction projects. Neath-based Express Reinforcements Ltd is supplying over 200,000 tonnes of Welsh steel in a contract worth over £100m. Contracts have been awarded to Welsh companies in areas including steel fabrication, training, engineering, scaffolding, water management, transportation and site services.
The project is on track for its next major milestone in 2019 – the completion of the 4,500 tonne concrete platform on which the reactor buildings sit. This significant moment for the project is known as "J-0" and has been underpinned by the successful completion of the final design for the work.
The project is also setting its sights further ahead with preparation for the MEH phase (Mechanical, Electrical and HVAC – heating, ventilation and air conditioning).  Today (Thursday) four major UK contractors signed the "MEH Alliance" to work together on the complex installation of cabling and pipework in the power station's 2,500 rooms.  The innovative approach means that Altrad, Balfour Beatty Bailey, Cavendish Nuclear and Doosan Babcock will pool their expertise to work as a single entity.  The alliance aims to create new industrial capacity and jobs by manufacturing specialist pipework in Britain.
Full construction at Hinkley Point C got underway after EDF, its Chinese partner, CGN, and the UK Government, signed final contracts in September 2016.  The power station will supply the UK with reliable low carbon electricity to meet 7% of the country's needs. The project is mobilised for an objective of initial delivery for unit 1 at the end of 2025.
Other new nuclear projects, including the plans for Wylfa, will benefit from the skills and supply chain being created by Hinkley Point C.
Hinkley Point C update
Work is advancing on reactor one with completion of its pre-stressing gallery: this structure sits below the reactor unit and will help to strengthen the main reactor building. Work on reactor two has also begun
'Deep dig' is complete for Unit 1: this vast excavation is 21m below sea level and will contain the 54m tall water pumping station
750 metres of underground concrete galleries are ready: these are the channels to house cables and pipes
A 500m Jetty has been built to import aggregates by sea, minimising the environmental impact of construction
Concrete production has already topped 200,000 cubic metres and. 5.3 million cubic metres of earth have been moved
Work will be completed this year on the 760m sea wall. At 13.5m tall, it has been designed to cope with rising sea levels for the plant's lifetime
The first accommodation campus opened on schedule with 510 beds, a restaurant and gym. Using innovative pre-fabrication techniques, it was installed in just 8 months.
£10.6bn of contracts have been awarded with £1.3bn in the South-West and 64% of the project value is being built with UK firms
250 of 1,000 apprentices have been hired and 400 schools have taken part in STEM education events
Hinkley Point C Managing Director, Stuart Crooks said:
"Everyone working on the project should be proud of what they have achieved so far.  Unions, contractors and suppliers are successfully working together with a complete focus on quality and safety.  Innovation and experience from other projects is helping us boost productivity and get ready for the next stages.

"Welsh workers and industry are a key part of the Hinkley Point C team and I am delighted that this project will boost Welsh industrial capacity, skills and jobs."