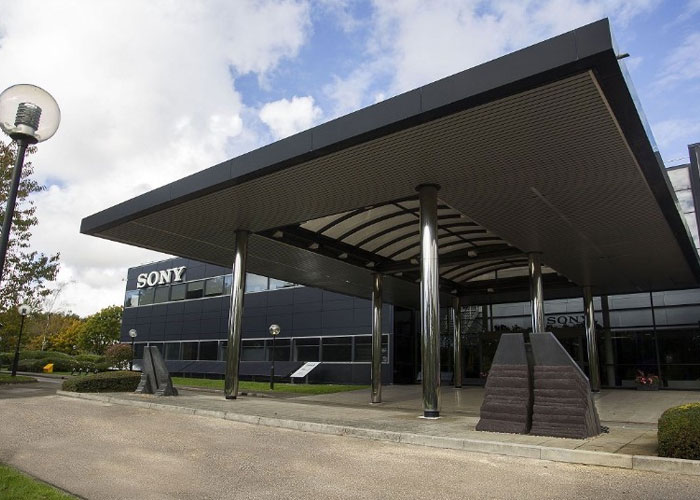 Manufacturing output at leading Welsh facility Sony UK Technology Centre (UK TEC) has soared to over six million products annually according to the latest statistics.
As the business celebrates the 25th anniversary of its Pencoed-based factory, it has reported that the number of innovative products it manufactures has leapt from 20,000 units in 2005/06 to just over 6.4 million this year.
This significant increase has been driven by ongoing success across both the facility's core Sony UK TEC manufacturing operation, along with its innovative third-party Contract Manufacturing business.
Since Queen Elizabeth II opened the 26,000 sq m facility state-of-the-art site in 1993, the award-winning factory has produced thousands of HD broadcast and professional camera systems annually for worldwide distribution, for use across outdoor sporting events such as the 2018 FIFA World Cup, news studios and international events annually.
Last year the factory pushed the boundaries by becoming the only Sony factory outside of Japan to begin manufacturing the latest in broadcast technology, the 4K camera, HDC-4300.
Its highly successful third-party manufacturing operation, launched in 2006, combines the skill of the facility's 600-strong workforce with its state-of-the-art manufacturing capabilities to manufacture world-leading products for clients, including the Raspberry Pi.
After welcoming Raspberry Pi as a client in 2012, last year, Sony UK TEC reached a manufacturing milestone, creating 10 million Raspberry Pis in just five years.
Its growth in output has seen Sony UK TEC almost double its headcount since refocussing its operations on digital technology, with the number of skilled team members now standing at 630.
Director of Professional Services Gerald Kelly said the facility's ability to diversify its offering, while strengthening its core manufacturing operation, has been the key to its longevity over the past 25 years.
As part of the business's diversification over the past two decades it has introduced an in-house Customer Service Centre, which offers expert support to customers across the UK and Europe, and, in 2006 the site launched its specialist Business Incubation Centre, which houses 27 of Wales's most promising businesses and start-ups.
Mr Kelly said:
"Sony UK TEC's ability to produce thousands of industry leading broadcast cameras, and high-specification third-party products is clearly an achievement we are immensely proud of as a facility.

"Looking back at our 25-year history this growth was something we couldn't possibly have forecast when we shifted our business focus back in 2005, however it is a milestone we are thrilled to embrace now.
"This growth has been undoubtedly greatly influenced by the site's continuous focus on innovation and diversification, which we believe has been essential to our enduring success, not just in Wales but internationally, over the decades.

"However, none of this would have been possible without the dedication and endless talents of our expert manufacturing team members throughout Sony UK TEC, who we cannot thank enough.

"We now look forward to building on this achievement by focusing on the future of state-of-the-art manufacturing processes and solutions-based manufacturing in the coming years. This will ultimately offer our customers even greater value and ensure Sony UK TEC is perfectly positioned to meet the challenges presented by a rapidly evolving manufacturing industry."
Other notable achievements for the Pencoed site over the last 25 years include welcoming almost 8,200 pupils from 300 local schools learning vital coding and technology skills through its Digital Competency Programme and specialist General Coding Workshops, aimed at improving the digital literacy of schoolchildren across Wales.
In addition, the factory has raised almost £100,000 for its chosen charity the children's ward at the Princess of Wales Hospital in Bridgend over the past five years. Its generous staff have taken part in major 300-mile cycling events, numerous football tournaments, and recently held a special 25th anniversary golf tournament at the Celtic Manor.