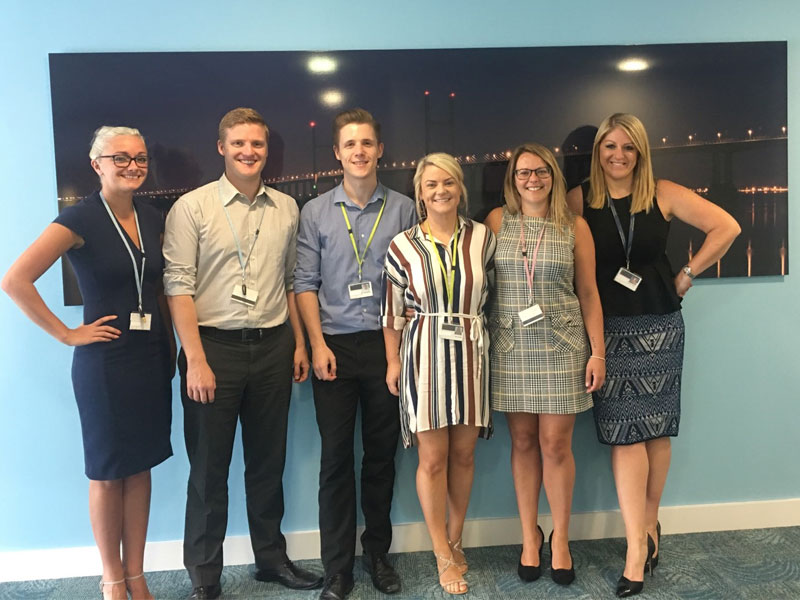 Six lawyers at Newport-based DAC Beachcroft have joined the fight against kidney disease by signing up for the Nation Radio Cardiff 10K hosted by Kidney Wales.
Amongst the runners is 34-year-old Emma Fuller, a Partner at the leading international law firm, who has signed up for the 10K run in support of her colleague Dan, who is currently waiting for a kidney transplant.
Working with Dan for the last nine years, Emma and Dan have become friends so when his condition deteriorated, Emma and her colleagues were determined to take action.
The 34-year-old law associate was born with bilateral kidney dysplasia, a condition where the kidney does not develop normally in the womb.  Diagnosed at the age of five, Dan lived with the condition until he was nine, at which point he had his first kidney transplant.
Dan's health improved markedly after the transplant, but his new kidney started to deteriorate in December 2016 and he was put back on the transplant list. Since then, Dan has been undergoing daily Haemodialysis which helps his body clean his blood as his kidneys can't do it properly anymore.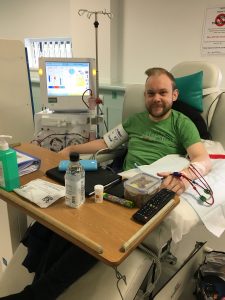 Emma said:
"We always aim to give back to the community and support local charities. Because of Dan's history of kidney failure, we're very motivated for this cause. We're looking forward to running the 10K in September and giving it all we've got; we may even dress up for it."
Dan has received great support from DAC Beachcroft, especially from his colleagues and team. Dan said:
"DAC Beachcroft and my colleagues have been amazing and very supportive since my kidney started failing again. I'm really honoured that the office has chosen to support Kidney Wales this year. Through Kidney Wales I have been able to meet other people with kidney disease and talk about our shared experiences. It's great to see everyone run for something that has personally touched me and helps so many other kidney patients."
The Nation Radio Cardiff 10K run is the team's first fundraiser for Kidney Wales, but they already have a full list of events which they hope will raise lots of money for the charity. From planning a Dress Down Day to organising a Bake Sale in the office, Dan's colleagues have been right behind him during his Kidney Wales journey.
The run has become a real team effort and even though some team members, like Emma, have run 10K races and half marathons before, for some this will be a completely new experience.
Emma is a regular runner, training a few times a week and she hopes to complete the race within 50 minutes.
This year up to 10,000 runners are expected to hit the roads of Cardiff city centre on 2 September, each representing one of the 10,000 people in Wales affected by kidney disease.
Professor Roy Thomas, Chief Executive of Kidney Wales, said:
"The effects of kidney disease can have a big impact on people's lives, so it is wonderful to hear about patients like Dan who have these excellent support systems.

"It's encouraging to see how the DAC Beachcroft Newport team is standing behind Dan, fundraisers like Emma and the team help us provide much needed support for the 10,000 people in Wales who are currently living with kidney disease."
Anyone interested in taking part in this year's Nation Radio Cardiff 10K can sign up online at: https://www.cardiff10k.cymru/cardiff-10k/preregister2018/