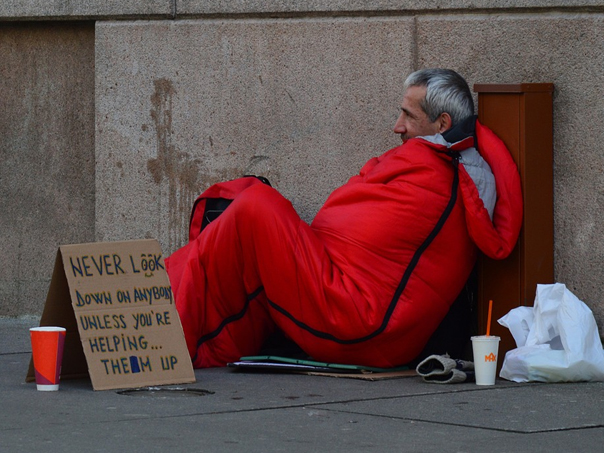 On Wednesday the #DonateyourDough campaign was launched by People of the Streets CIC which encouraged Three mobile customers to give their free Domino's pizza to a homeless person.
A Three spokesperson said: "We are fully supportive of the #DonateyourDough campaign – such a wonderful idea and initiative. This is a great way for Three customers to get involved and help others."
Today, Three customers are offered a free Costa Coffee as part of their rewards app, Wuntu and People of the Streets CIC is encouraging people across the UK to #DonateyourDrink to someone sleeping rough on the streets or at a homeless shelter.
Charles Kerr, co-founder of People of the Streets CIC says, "It's freezing outside and snowing, so we thought it would be a great and simple idea to encourage people to give out thousands of hot drinks to those homeless or sleeping rough. It's an entirely free promotion so this provides an incredible opportunity and even if you're not a Three customer there are plenty of other ways to get involved."
People of The Streets CIC is a social enterprise that provides essential packs of items on its website (https://peopleofthestreets.co.uk) that for a small donation they will distribute to homeless shelters around the country. All money raised goes to supporting the homeless community across the UK.
Alex Greenhalgh, co-founder says "The coffee itself won't change the world; however, it could make a big difference on this cold day. I think the real impact will come from the social interactions that take place, the altruism, and the awareness raised around such an important issue."
As well as donating their coffee, people can purchase an essential pack of items from us such as warm clothes and hygiene products.
Homelessness is a growing issue across the UK, and the not-for-profit wants to encourage people to help out. It doesn't have to be monetary, but there are a number of homeless shelters that would welcome your time and donations however small.