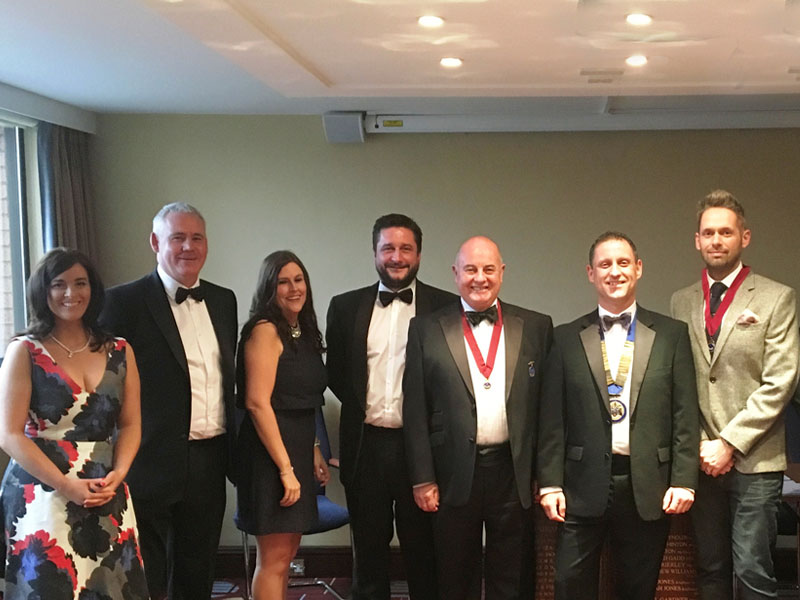 Jason Taylor, Kier Construction Western and Wales operations director, has been appointed the new chair of the Cambria branch of the Forum for the Built Environment (FBE).
Replacing outgoing chair Craig Jones, Jason officially took the reins of the Cambria branch, at its AGM Dinner at Marriott Hotel in Cardiff last week.
One of Jason's first jobs was to nominate a charity for the FBE to support for 2018, with the Wales Air Ambulance being chosen. This follows on from last year's successful fundraising where the FBE raised £14,00 for the Louie Stokes Fund.
The FBE is the UK's largest organisation that brings together professionals who work within the built environment. FBE members meet regularly to discuss and better understand social, economic and political developments within their branch's region as they apply to their profession.
Kier Construction has a substantial presence in Wales and is a big contributor to the local economy. It employs more than 120 people from its regional hub in Cardiff and over the past three years has delivered over £250m of projects, offering in excess of 2000 apprentice weeks and 2,000 hours of support back to the community.
Jason commented:
"I am delighted to have been appointed Chair of the hugely successful and busy Cambria FBE branch. I hold the organisation in very high esteem and look forward to working with our current and future members, ensuring that the respected values set by previous leaders continue to influence how we work within the built environment.
"At Kier, we're committed to showcasing the great work we all do in the built environment and engaging with future generations, something which the FBE is also very passionate about, so I'm excited about the opportunities we have working with our partners in the FBE over the next 12 months.
"I am also delighted to have the opportunity as Chair to choose which charity the Cambria FBE branch will fundraise for this year. Having had both friends and colleagues receive care from the invaluable work that Wales Air Ambulance does, I now aspire to achieve a record fundraising year for this incredible charity."