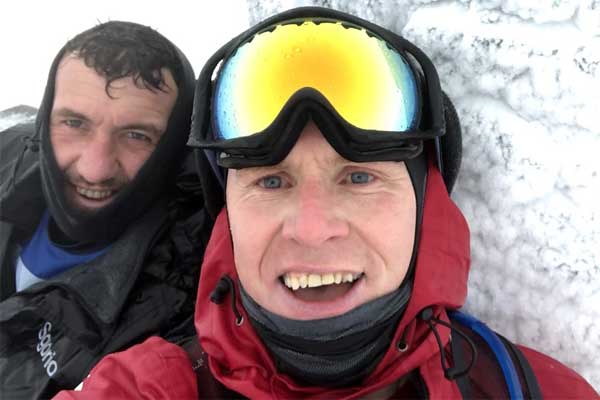 Bridgend Businessman Brian Stokes is no stranger to challenge, having grown his IT support business, ITCS from a small shop in Maesteg 14 years ago to a multi award-winning national provider of business IT support, Telecoms, Web Design, SEO and Digital Marketing.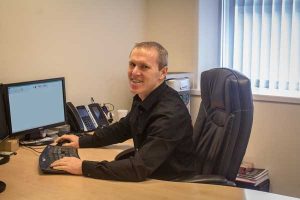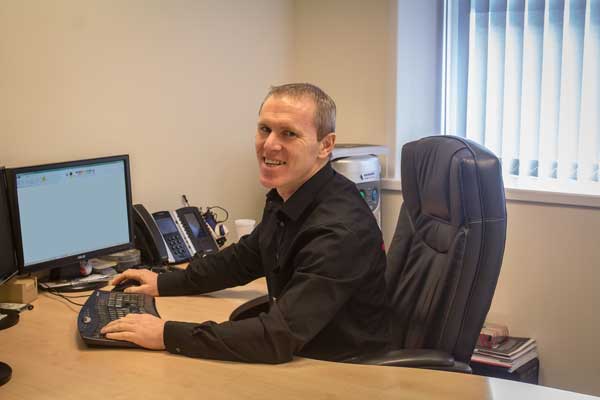 The company employs more than 40 staff in their South Wales office alone – and Brian's very first employee is now a Director of the business.
Growing the business has often been an uphill climb, but last weekend, accompanied by his long time friend, professional boxer Geraint Goodridge, Brian took on a climb of a different kind – the Welsh Three Peaks Challenge.
The Three Peaks Challenge usually takes place in Summer. However, Brian and Geraint's local school, Afan Comprehensive is threatened with closure and urgently needs funds to mount a legal challenge.  With fundraising in mind, the two decided to brave the elements and tackle the total mountain distance of 18 miles (29km) and a total ascent of 2334 metres (7657ft), in hazardous February weather.  Usually the challenge has to be completed in less than 24-hours – but the superfit duo decided to set themselves a target of completion within 12 hours, despite the added challenge of doing it in heavy snow and blistering winter conditions.
The day of the challenge arrived in the middle of the coldest weekend of the winter.  With summit temperatures of -14 degrees, their plan to HALVE the challenge time allowed to climb Snowdon, Cadair Idris and Pen-y-fan looked unlikely.  Nobody was expected to reach the summit of a snow and ice-covered Snowdon that day, so tackling three peaks and a considerable drive in inclement weather and braving freezing rain seemed an impossible task, no matter what the timeframe.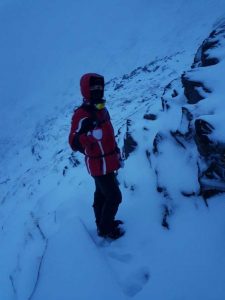 However, having already driven to North Wales the previous day, the brave duo decided to forge on with their planned ascent – and it wasn't easy.  Throughout much of their first climb the duo could only see yards ahead, the path was not visible due to being covered in snow and ice and at points they were walking waist-deep in snow.  Getting caught off track several times, the pair had to rely on phone sat-nav to get back on track, and it was somewhat sobering to see that all the other footprints (and waist prints!) stopped half way up.  They were the first to make the summit that day, and had to carve steps into the ice to act as a ladder on the final part of the summit.   Brian had been instructed by his marketing team to take lots of photos, but the view from the summit was non-existent, and he wasn't keen to risk frostbite by exposing flesh at -14 degrees, so took a few moments of video footage and gladly put his gloves back on!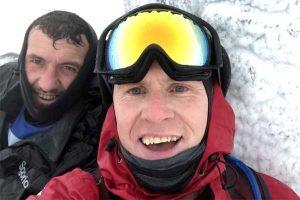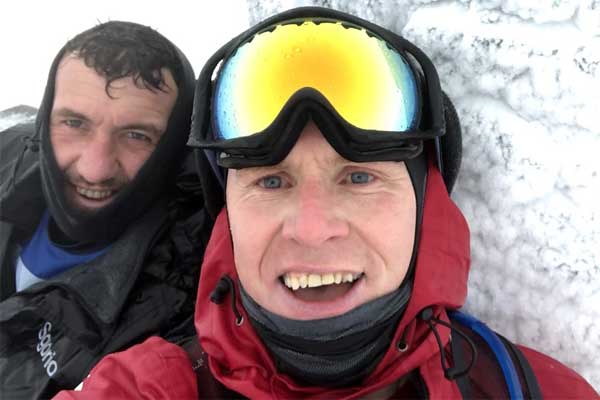 The other two mountains, whilst lower, we not much kinder.  The steep climb up Cadair Idris was particularly challenging in driving, icy sleet which was extremely painful.  Determined to make the 12 hour window, the daring lads managed to save time via an 'off-piste' descent, aided by sliding on sheets of ice.  Their original plan to run up Pen-y-Fan was somewhat thwarted due to exhaustion, but despite slowing to a walking pace, they still completed the challenge in under 12 hours, raising just under £1400 (and rising!) to help the school fight the challenge.
The scale of their achievement was brought home when two experienced climbers had to be rescued from Snowdon later that day – making their Three Peaks Challenge even more remarkable.  The duo are now recovering from their climb and preparing for their next ascent – the legal challenge to keep the school open.
Brian said:
"Coming down Snowdon was eerie, the only footprints we saw were our own, and climbing back down the 'ice ladder' we had carved into the mountain was scary. One slip and we would have been in grave danger, but we had to keep pushing on. However, the real challenge, to stop the school from closing, is only just beginning.  This school is a cornerstone of the Afan Valley community, so it is vitally important that we do all we can to save it.  I'm proud we were able to play our part and we'll be helping the school in any way we can."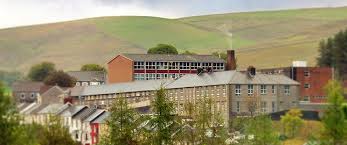 Professional boxer Geraint added:
"I work hard to maintain my fight fitness and boxing training is extremely gruelling, so I was amazed how physically challenging this climb was.  As Brian says though, the real fight to save the school is only just beginning.   Afan Valley is a great school, coming 6th in the annual Real Schools Guide  – and closure would see our children leaving home at 7am to reach the alternative school in Margam. It's a senseless decision, so I'm confident this is a fight we can win."
Cymmer Labour Councillor Scott Jones praised the pair:
"I'm proud of Brian and Geraint, two local residents, who have given phenomenal support to our campaign to save education in the Afan Valley.   This closure would have an adverse impact on the health, wellbeing and education of our young people and we will fight it all the way.  These funds will be a massive help."