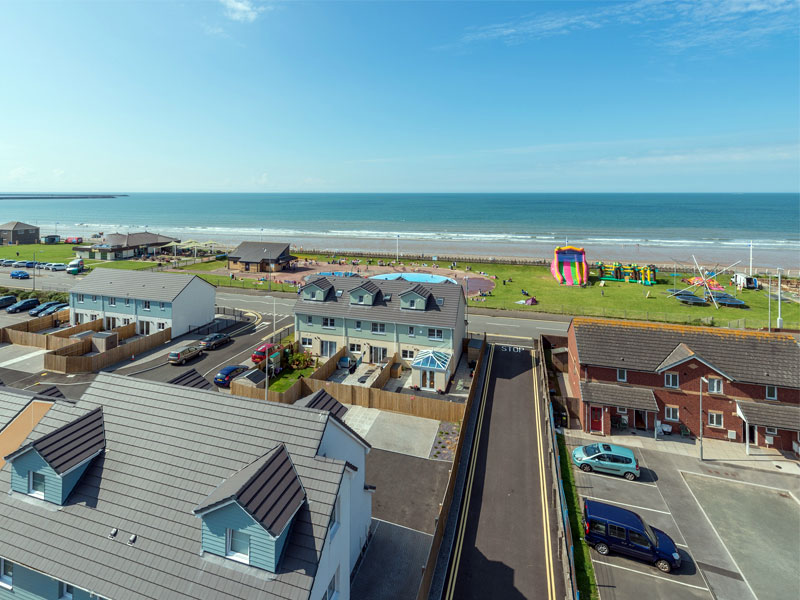 Just as Mumbles claims first place in The Sunday Times Best Places to Live guide, we reveal the nearby seaside spot it needs to watch out for… A lesser celebrated but very valid rival for those living in South West Wales.
Mumbles had never made it onto the list before getting the top stop, but the village has long been considered an aspirational place to live. Aberavon in Port Talbot, perhaps less so.
But with its never-ending beach, upcoming redevelopment and a new luxury housing development recently signed off, the location makes perfect sense if you want to wake up beside the seaside every day. And here's why:
Better Beach
Aberavon beach is three miles of golden sand with a glorious view of Mumbles at one end. A two-mile long promenade runs alongside it, and there are a number of recently revamped places to eat out and get an ice cream. It's good for kids as well, with a play area, splash park, miniature golf and skatepark. The beach also crucially has blue flag status, the gold standard for beaches.
Easy Commute
Anyone who's driven to Mumbles on a sunny day knows that things can get busy down there. Factor in driving home from work on a sunny day at rush hour and it could take you longer than you want to get out and enjoy that beachside lifestyle. Aberavon, however, sits right next to the M4 and doesn't have any bottlenecks en route. It's also a ten-minute walk from Port Talbot train station if you'd rather stroll and recline your way to work.
Great for working out
After Aberavon's lido burnt down in 2009, a 14.3 million sports development was built. The attractive building is on the sea front so you could even go for a run on the beach before jumping into the pool. For those more into adventure sports, the beach has a long standing reputation as a surf break and ten minutes across the road you could be mountain biking in the Afan forest.
More affordable
The average cost of a home in Mumbles is around £300,000. Make that one directly opposite the sea front so you can hear the waves at night, and you'll be looking way beyond that. Hale Homes, the developer which has just been awarded a contract to build 145 new homes on Aberavon's seafront hasn't yet revealed its prices but they are likely to be substantially less than a seafront home in Mumbles – the average house cost for the area is currently around £120,000.
New super school
Last year, a new £40 million school was built in Port Talbot – the biggest ever single education investment in the county. The modern environment already looks to be inspiring pupils as they won the regional round of the Young Business Dragons award for sport focused ideas last year. The school is also used as a focal point within the community with over 50 organisations using it for clubs, exhibitions and workshops.
Famous People
You might bump into Catherine Zeta Jones visiting home on Mumbles pier but Port Talbot is known as a star factory – think Richard Burton, Sir Anthony Hopkins, Michael Sheen and comedian Rob Brydon. If you've got someone in the family destined for the stage, then they'd certainly have local figures to aspire to!
It's Wales' very own Silicon Valley
Until recently, the area hasn't been the business hub that Swansea is, yet this could soon change as Neath Port Talbot becomes a top choice for IT,  Companies such as Netalogue Plc and Vizolution are already based there.   It's also only a short drive from multi-award winning IT support provider, ITCS, and ground-breaking estate agent software company, Agentpro, both a short drive away in Bridgend.