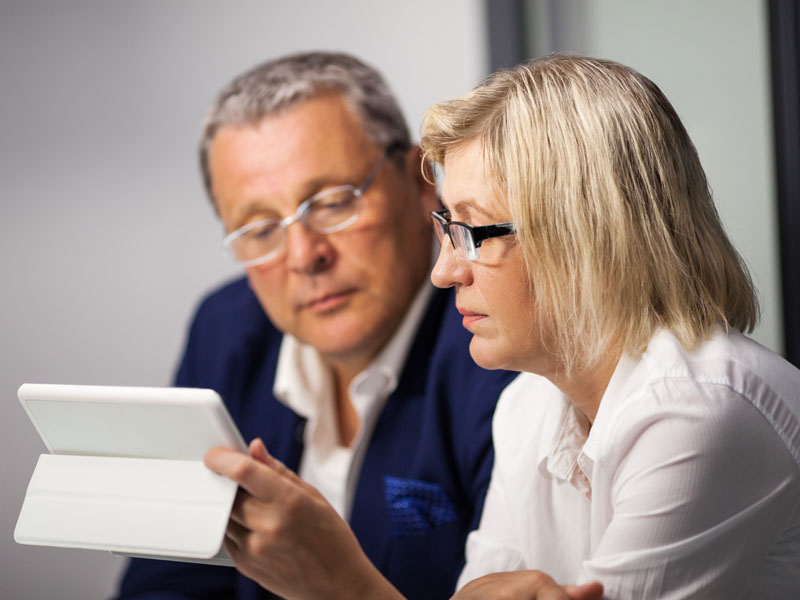 The UK workforce is ageing and while larger businesses are prepared for this, research shows that SMEs are not.
This is a huge issue for Wales, because SMEs make up 99.3% of active enterprises in the principality.  Research shows they face huge skills gaps when older employees retire and studies show they may not be prepared.
Ben Cottam, FSB Wales Head of External Affairs, discusses how SMEs can take advantage of the opportunities that come with an older workforce.
"In May, I came across a campaign which made me think about how Wales' ageing workforce will impact SMEs. The Welsh Government's 'People Don't Have a 'Best Before' Date' campaign argues that, as our workforce ages, Welsh employers will need to focus on how they actively retain their workers, developing their skills during a longer working life.
"Many businesses in Wales are concerned about our ageing workforce – and justifiably so. With such a large proportion of the country now over the age of 50, the clock is ticking on when these older workers choose to retire. This is a particular cause for concern for SMEs, who often rely on much smaller teams where skills gaps can have a big impact. However, with this challenge there comes opportunity.
"More older workers want to stay in work."
While many older workers may still choose to give up work when they reach retirement age, a recent study by Aviva (3) found that more than one in three private sector employees over the age of 50 now expect to retire at a later date then they had envisaged when they were 40. In many cases the reasons for this are financial, but many older workers have other reasons for wanting to stay in work. The same study found that 21% of those surveyed wanted to carry on working because they felt they still had a lot to offer, while 20% planned to stay in work because they enjoy their job.
"When we consider ways of filling skills gaps, our minds are typically drawn to younger people, but why is this? Older employees typically have more experience, knowledge and skills than their younger counterparts. Not only are they able to apply this to their own work, they're also well-placed to offer training and mentoring to pass their skills on to the younger members of staff who will eventually replace them. Now more than ever, Welsh SMEs have access to a wealth of knowledge and skills, but they will need to take steps and introduce policies to retain their older workers if they want to make the most of this opportunity.
"Only 14% of SMEs have plans in place should employees retire early"
"SMEs are currently much less likely to see the benefits of taking steps to retain their older workers, the same study by Aviva (3) found that only 14% of SMEs in the UK had plans in place should their employees retire later than expected – compared to 42% of large businesses.
"It's easy to see why – SMEs operate with smaller teams and lower turnover. They're most concerned with running their business day-to-day and may not always feel that the steps they need to take to retain their older workers are financially realistic. Negative stereotypes of older workers inevitably contribute to this – that they might find it difficult to learn new things or simply be counting down the days until retirement. In fact, studies have shown the opposite to be the case – older workers actually report higher job related wellbeing than those between 22 and 49 (4).
"If Welsh SMEs want to future-proof their businesses, they will need to invest time in planning how they will retain their older workers. There are resources offering advice and guidance on how to achieve this, including the Welsh Government's online Skills Gateway for Business portal which talks through each step of the process from age profiling your workforce, adapting job roles to training and recruitment.
"Older employees would choose flexible working over retirement."
"Accommodating our increasingly older workforce will require SMEs to adopt a more modern, flexible approach. We at the FSB have seen a trend in Wales towards older people choosing flexible or reduced working hours over retirement, and employers are increasingly offering staff these options. Flexible work policies offer employees a better work-life balance and can help to retain staff of all ages, but are particularly useful in retaining and attracting older workers who aren't ready to retire but want to reduce their hours. For SMEs who operate with smaller teams, this could be one way of holding onto vital skills while looking after the wellbeing of their whole team."
"As with employees of all ages, many older workers are keen to continue learning new things. If they're staying in work for longer, the chances are they might want or need the opportunity to learn new skills or retrain to take on a different role. The Skills Gateway for Business also offers information on accessing skills support. If SMEs want to capitalise on the opportunities that come with an older workforce, they will need to consider how they develop the skills of all their employees throughout their working lives.
"Retaining older workers is an opportunity to bridge the skills gap."
"By taking steps to retain their older workers, SMEs can turn the challenge that comes with an ageing workforce into an opportunity to bridge skills gaps, build knowledge and offer the best possible training to the next generation. SMEs are such an important part of the Welsh economy that their success or failure has the power to impact all of us. If they can learn to make the most of this opportunity we will all feel the benefit."
'People Don't Have a 'Best Before' Date' is a campaign that highlights the critical importance of older workers to businesses. It is the latest initiative under the Welsh Government's Age of Investment drive to ensure Wales has the skills it needs to compete in the global marketplace, both now and in the future.
For employers looking for more information on how they can improve the skills of their workers through programmes such as Apprenticeships, the Welsh Government's Skills Gateway for Business – https://businesswales.gov.wales/skillsgateway/ – has a series of toolkits as well as information, advice and guidance.