A restauranteur from Brecon is taking on the Nation Radio Cardiff 10K, hoping to raise vital funds for Kidney Wales. Clare Mullen chose to enter the 10K race that will be held on 2 September, in support of her husband Jamie following his fight with kidney failure that saw him require a transplant.
Jamie, a 44-year-old father, was diagnosed with IgA Nephropathy, also known as Berger's disease, in March 2016. IgA Nephropathy is a kidney disease where inflammation damages the kidney tissue, resulting in kidney failure.
The diagnosis and deteriorating state of Jamie's health had a significant impact on the family, particularly his two children Beth (15) and Tom (13), as well as his wife Clare, who owns Casa, a little bistro at the heart of Brecon town centre.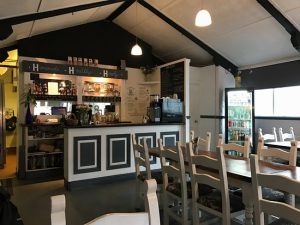 With Jamie facing regular bouts of dialysis and in need of a kidney transplant, the family took it upon themselves to find a match for him – with Clare and Jamie's brother and sister all undergoing tests to see if they were a suitable match.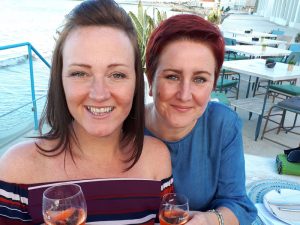 The results were positive from sister Nicola, who selflessly donated one of her kidneys to Jamie in August 2017.
As Jamie began the arduous journey back to fitness, his wife Clare signed up for the Cardiff 10K as a resolution at the start of the new year.
Clare said:
"My husband signed me up on New Year's Day as bit of a joke, but I decided to go through with it and have spent plenty of time running ever since.

"Whilst the objective is to raise money and awareness for this great cause, I've found that it's had great personal benefits for myself, too.

"I've gone from a person that couldn't run at all to doing 25K a week and have lost two stone in the process.

"It's also done wonders for my mental health. My husband's diagnosis has been a huge strain on the whole family and having the time to reflect whilst getting regular exercise has been a huge benefit of the training."
Clare is now committed to raising as much awareness and money as possible for Kidney Wales within the Brecon community and plans to participate in as many runs as possible in the future.
Looking beyond the Nation Radio Cardiff 10K, Clare said:
"I'm now hoping to run a fundraising event every month and do other things, like a tea party, through the restaurant. I'm also hoping to start a running club in the community, so we can increase the amount of people able to fundraise for such causes and get fitter together.

"It hurt that I wasn't able to donate my own kidney to Jamie, and make a difference that way, but I can make the most of the other opportunities that are presented to me to give back to Kidney Wales and say thank you for the work they have done."
On Clare's entry and the importance of the Cardiff 10K, Kidney Wales CEO Professor Roy J Thomas said:
"Kidney disease can hit anyone at any time. It's inspiring to see families, like the Mullens, who have gone through such a difficult experience and come out at the other end, now raising awareness of the effect kidney disease can have on people and their families.

"The Nation Radio Cardiff 10K is one of the most important activities in our fundraising calendar and will play a valuable role in the work undertaken by the charity and will support one of the 10,000 people in Wales who are currently affected by Kidney disease."
Anyone interested in running next to Clare and taking part in this year's Nation Radio Cardiff 10K can sign up online at: https://www.cardiff10k.cymru/cardiff-10k/preregister2018/
Entrants can run for Kidney Wales or any other local charity of their choice.
To help Clare's fundraising efforts and make a donation, visit: https://www.justgiving.com/fundraising/claremullen74