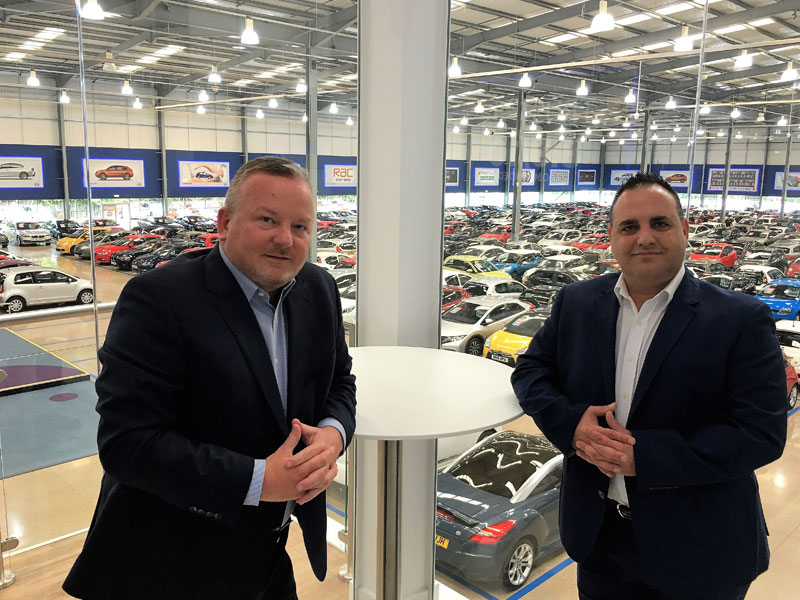 The UK's fastest growing used car retailer The Trade Centre Wales, which also operates outlets in the West Midlands under The Trade Centre UK, has announced its results for 2017 financial year, with profit before tax increasing 54% to £15.2 million (from £9.9m in 2016) and a turnover of £178.4 million (from £105.7m in 2016).
The results to year-end November 2017, include seven full months of trading at the Trade Centre UK outlet in Wednesbury and its three sites in Wales. This year, the group will also benefit from a fifth store, opened this month, in Coventry by the Ricoh Arena.
The group is privately owned by South Wales entrepreneur Mark Bailey and has further plans to roll out additional stores, with the next due to open in December 2018 – location to be confirmed.
Commenting on the results Mark said:
"Whilst they are impressive results, the business has already moved on in 2018 and this year we will also benefit from a full year of TCUK Wednesbury and seven months trading from our latest outlet in Coventry, both of which are performing exceptionally well.

"Our three Welsh sites are also enjoying a record run and I expect that we will comfortably break through £25m pre-tax profit this year."
The Trade Centre brand first stepped out of Wales in April 2017 and has been well received by West Midlands car shoppers.  Andy Wildy, Sales Director of the group said:
"Opening outside of Wales for the first time was a big move for the company and our Wednesbury store continues to grow.

"The Coventry launch was even more successful, the site sold 115 cars on the opening day and has not slowed since, the team, all fresh to the industry, coped incredibly well and delivered a strong performance."
Andy Coulthurst, CEO of Trade Centre Wales added
"Our site roll-out blueprint is now extremely fine-tuned, with Coventry, we moved from sales completion, though extensive re-development of the site to a successful opening in under six months. We have our sixth outlet in the bag and the team are working on further targets to expand our footprint of stores across the UK."